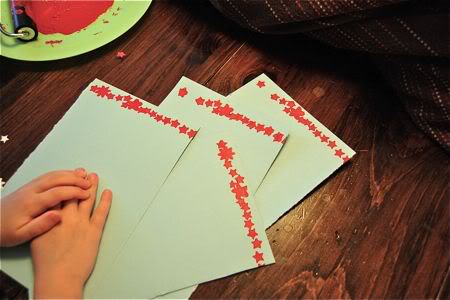 Ever since we made block prints using foam meat trays, Emily has been asking for more stamping projects. This letterhead stationary is perfect for letters to Grandma, and we plan to use some for our Super Summer Swap too!
To make your own block printed letterhead, you will need:
Large Craft Sticks
Small Foam Stickers
Water Soluble Block Printing Ink
Brayer
Some Paper
Invite your child to design the letterhead by placing the foam stickers on the craft stick.