We have been trying to make the most out of these last several rainy days. Thankfully, tomorrow's forecast is looking much better.
This afternoon, I visited a new store in town. They just opened up, and their prices are phenomenal! The selection is a bit lacking, but they make up for it with the absolute best customer service. The store's hours seem to be a bit random, as it frequently opens and closes with little notice. However, with these great prices, it is well-worth the trip!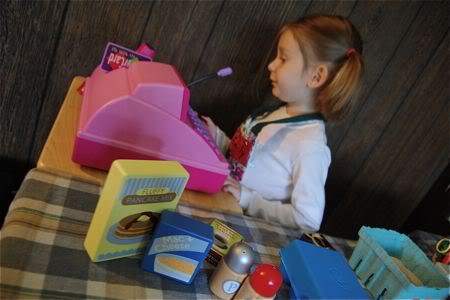 Check out their cute shopping bags.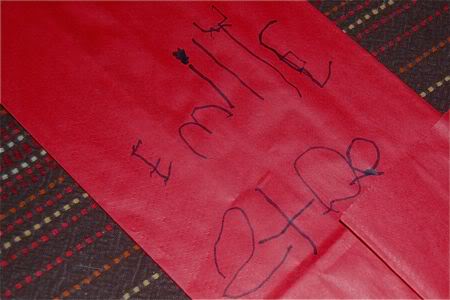 A safety pin and a little felt make for a great name tag.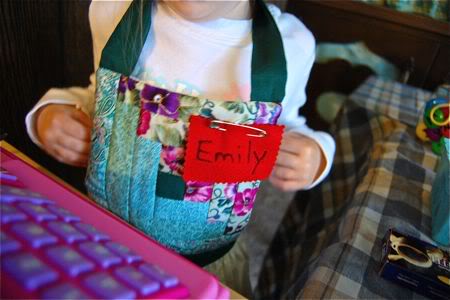 Service with a smile!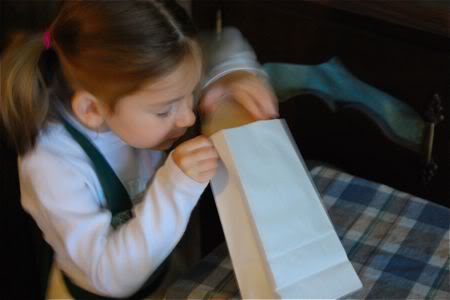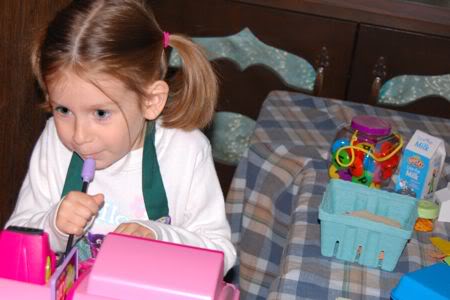 Not bad for making our own sunshine.