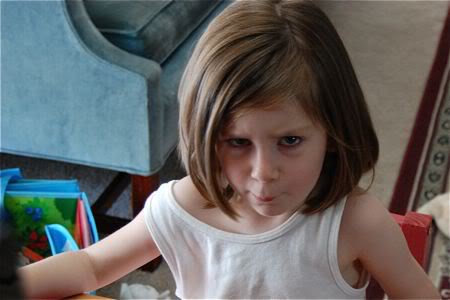 I thought this would be a fun contest! Emily woke up on the wrong side of the bed one morning and wasn't her usual cheerful self.
For your chance to win a $10 gift card to Barnes and Noble, leave a comment with a caption to the photo above. I am not affiliated with Barnes and Noble, and comments are moderated. Keep in mind, this is a family site — keep it clean, people!
Winner will be chosen Wednesday, July 1st @ 6:30pm EST. Good luck!!