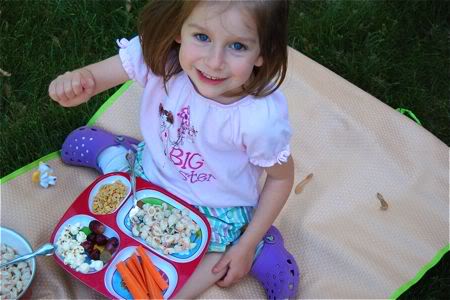 This Memorial Day weekend, I'm sure there will be lots of picnics and barbecues. For $5 Friday, I took the girls with me for a special trip to the grocery store to see how far we could stretch our $5 for an outdoor picnic snack! 
Here's what we purchased for less than $5:
1 lb. organic carrots = $0.99
1/3 lb. red seedless grapes = $0.66
1 bag white cheddar popcorn = $0.50
1 bag soy nuts = $1.49
1 box pasta salad mix = $1.00
1 pitcher ice water = free
Total spent = $4.64!!
I made the dip for the carrots by stretching the ranch seasoning packet from the pasta salad mix with a little more mayo and added some milk to make it a little more creamy. It worked well!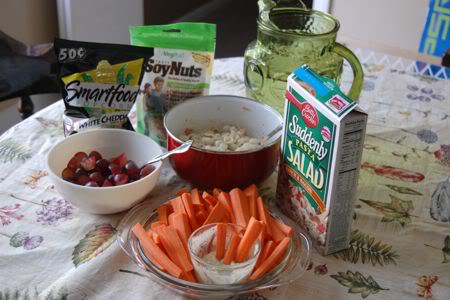 Happy Frugal Picnicking!