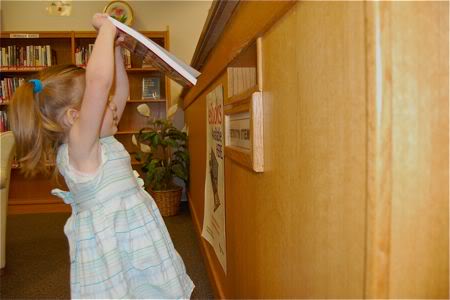 Today's Slacker Saturday activity is simple — visit your local library! For families on a budget, getting to know your local public library can be a tremendous resource. Make it a habit to visit your library on a regular basis, and pick up a calendar of events. Resources your library may offer include: free cultural passes for local museums, free DVDs, free audio CDs, free VHS tapes, free magazines, and most importantly lots of free books! You may also find story time, crafts, or even puppet shows for kids. Many local libraries offer Summer reading programs, so it is worth your time to find out exactly what your library has to offer.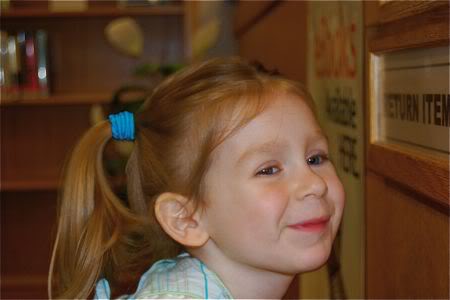 Here are some of our family's favorite library tips:
A Card of Their Own

— If the kids are old enough, encourage them to get their own library cards. This is a great way to teach kids about responsibility and the value of books. Plus, you can borrow books that interest you without having to check out kid books that cut into your borrowing limit. 

Avoid Fines

— Be sure to keep all library materials in a central location within your home. Also, keep track of due dates to avoid paying any overdue fines. Google Calendar works well for this, and you can set it up to send email reminders.  

Power of Example

 — If you want your kids to grow up to be avid readers, make sure they see you reading. 
I would love to hear about your favorite aspects of your local public library! Is it the convenience of renewing materials online? The selection of movies? The story time for the kiddos? Leave a comment and share your stories with us!