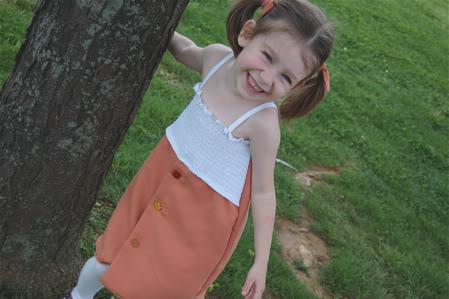 Here is the sundress I made for Emily using one of Mark's old dress shirts. If there is enough interest (just leave a comment), I would be happy to post a tutorial on how to make one — it's very easy!
Today, we used our
marbled paper from last week
to make a Mother's Day gift Mom is sure to get lots of use out of — a To Do booklet!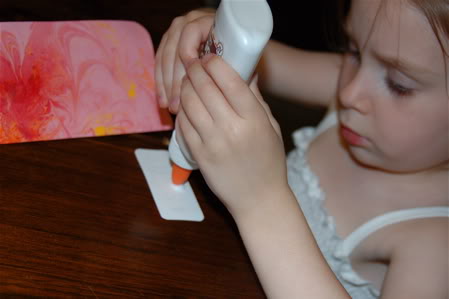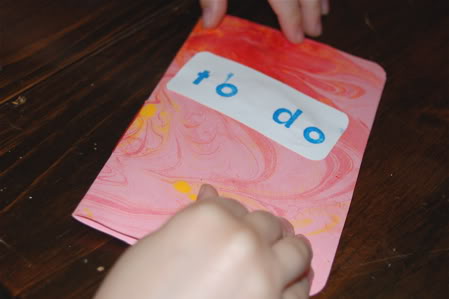 They are small enough to fit into a purse. Emily enjoyed using the corner-rounder. A stapler works great for binding the pages together. This project used materials we already had on-hand.
After Mark came home, we played a classic game of marbles, which I have not played in AGES. I found a deluxe set of marbles at Big Lots for $5, perfect for $5 Friday!