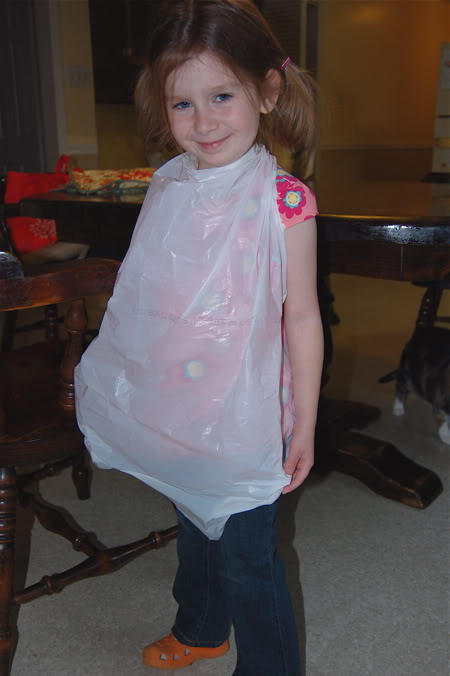 Want to do a messy art project, and looking for a super-fast, inexpensive smock? You can make one easily from a garbage bag! This works very well for painting projects with a group of children. 
Here's how to make your own smock:
Lay garbage bag on a flat surface, and cut a large hole for your child's head from the bottom of the bag.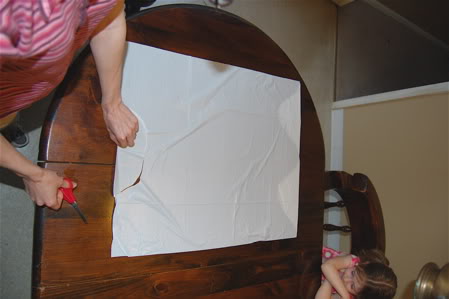 Next, fold the bag in half and cut arm holes along the sides, as shown.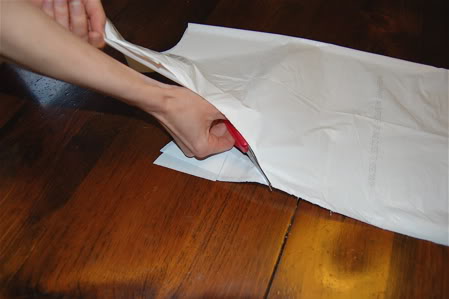 Your smock should now look like this.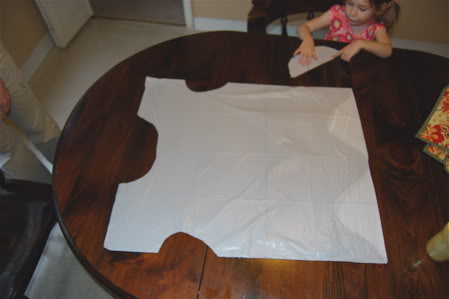 Help your child get into it…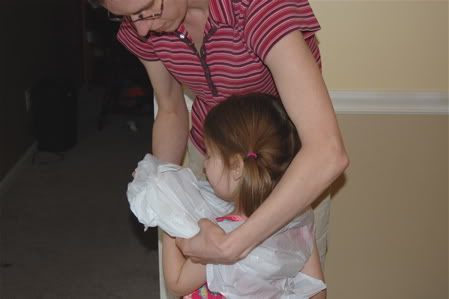 Here's the trick to a good fit. Gather the shoulders, and tie a knot in back of your child.

I've found these work well for protecting clothes, and we have re-used our smocks many times. 
Mark, if you are wondering where your large collection of old, ratty, hole-y t-shirts ended up…. we didn't use them for smocks, or anything. Umm… Noooooooo… not us!