I am very excited about a new series I am starting on Frugal Family Fun Blog called $5 Friday! The idea is simple — each Friday I will be posting about frugal family activities that can be done for $5 or less for a family of four. That's right, entertainment for the family for just five bucks! You won't want to miss it, so if you have not already subscribed to the feed, now may be a good time to do that. It is free to subscribe, so click here to get started.
Here is how we spent our $5 today….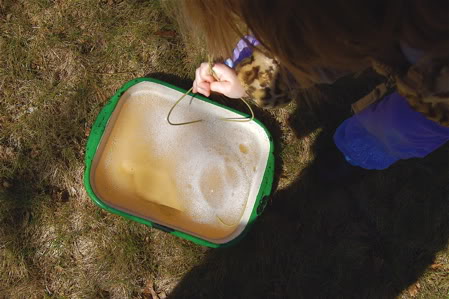 We made homemade bubble solution! I picked up a bottle of Dawn dishwashing liquid on sale for 99 cents, and I had a coupon for 25 cents  (which was doubled), so this cost just 49 cents! Mix 1/2 cup of dishwashing soap with 2 cups of water, and a few tablespoons of light corn syrup, and you have a fabulous bubble solution!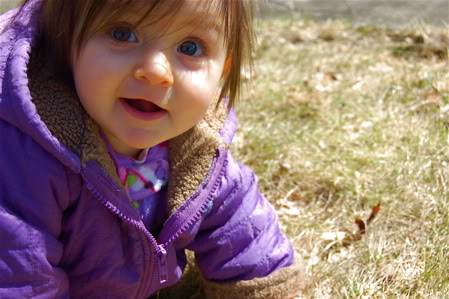 Clara got to run her fingers through the grass and explore the outdoors for a bit…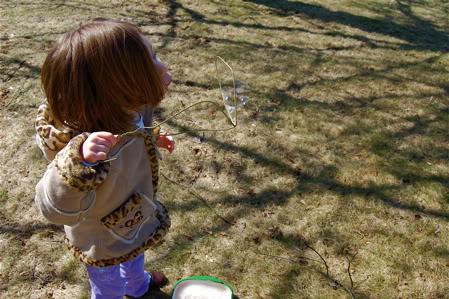 I bent a wire hanger to make a large bubble blower. We found some wire hangers in the closet after we moved, so this was free.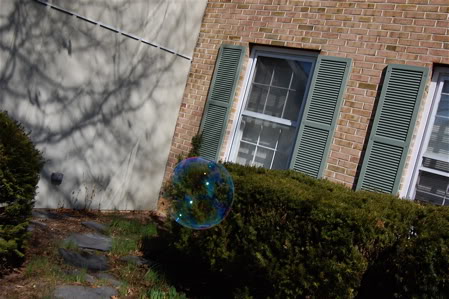 It made really large bubbles!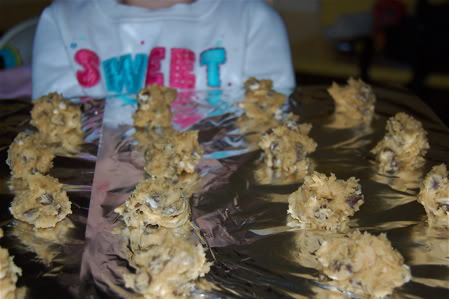 After being outside for a bit, we made a batch of chocolate chip cookies. I am not much of a baker, but the pre-made mixes make this a lot easier.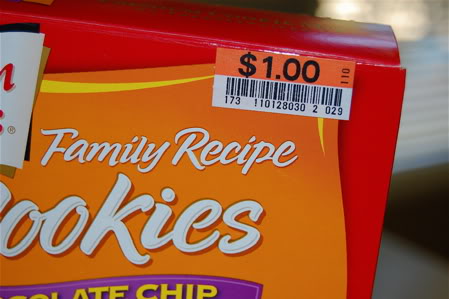 I found this one at Big Lots for just $1. The box says it makes 16 cookies, and for once I found that to be accurate.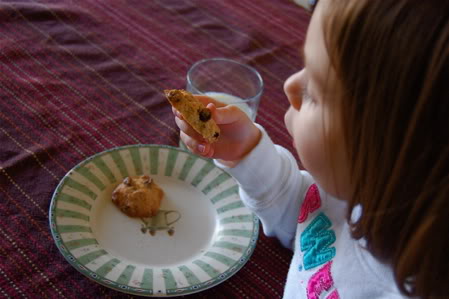 Mmmm… cookies and milk!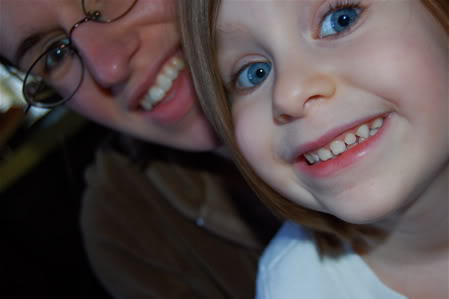 Now we are off to play outside for a bit more with our sidewalk chalk (mentioned in
this post
), I paid just 39 cents for the box!
Here's the recap of how we spent our entertainment money:
Dawn dishwashing soap — $0.49
Cookie Mix — $1.00
Chalk — $0.39
Light Corn Syrup — $2.39
Total Spent = $4.27