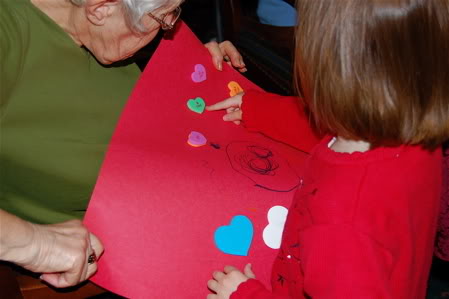 This afternoon I took the girls to a retirement community to give the residents there some much needed company this time of year. In return, Emily and Clara received TONS of attention. Emily made a Valentine placemat with some construction paper and stickers, and then proudly showed it off to the residents while they were enjoying their dinner.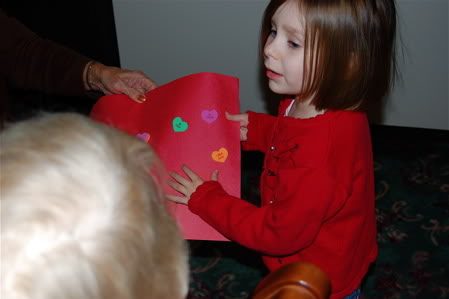 It took her about two minutes to warm up to everyone, and then she did not want to leave. There were several things I love about doing this type of activity with the girls. As an at-home mom, it can be challenging to find volunteer opportunities where I can get the girls involved. Many times there are age requirements, etc. and this is an activity that can be done with kids of any age. Also, I loved watching Emily's reaction to making the residents smile and laugh. At one point, she turned to me and said, "I don't need you, Mommy. Go check on Clara." I think she did just fine on her own.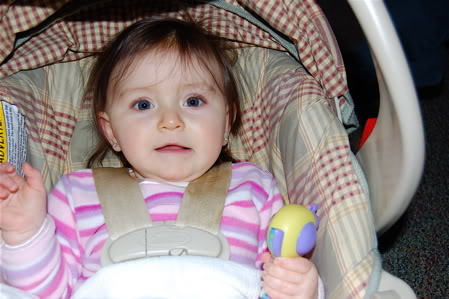 Clara was not so sure about all the attention at first, but then slowly warmed up to people and gave lots of big smiles.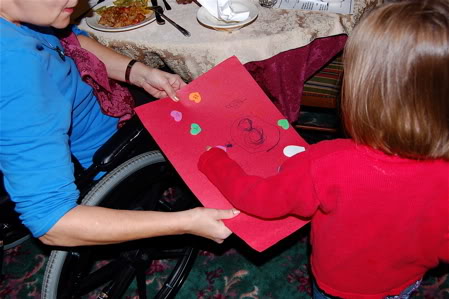 Emily loved pointing out some of the finer details of her work to everyone.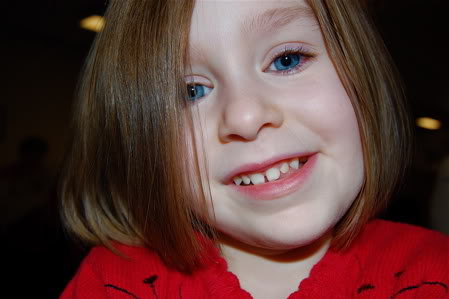 The retirement community even had a little goody bag for her with some Valentine's Day treats. When we left, I asked her if she had fun, and she answered with a big "YES!".