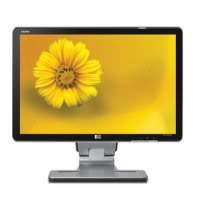 One of the questions I am asked quite frequently is "How do you get the best deals on electronics?" Here are some of my favorite tips to save big bucks on that new digital camera, laptop, or other electronic purchase:
Network

: Let everyone know that you are in the market to buy a (insert electronic name here). Often a friend of a friend may have exactly what you are looking for, or know of a place that is having good deals, so it never hurts to get the word out.

Buy Used

: Place an ad on Craigslist. It is free, and you may be able to snag a good deal. Also, browse eBay for listings on used items.

Try Refurbished

: Check out Amazon Warehouse for great deals on refurbished electronics. Our digital camera came from here (Nikon D40), and we have been so happy about this purchase.

Open Box Models

: I went to a large electronics store to buy a sub-woofer for Mark. I asked about the Open Box model and got a substantial discount. It even came with the same warranty, just no box — they wrapped it in bubble wrap.

Other Deals

: If you have not checked out Woot, you should. Woot features one item a day (usually deeply discounted) and they sell it until it is sold out before offering another item the next day. No matter what you buy, the shipping is always just $5!!