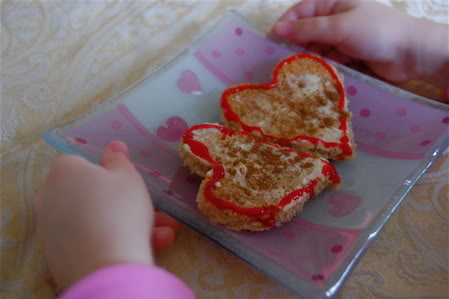 Emily came up with the idea for these cinnamon toast hearts, and I ran with it because they do not contain huge amounts of sugar — and she will eat it! These were made with toasted whole grain bread (cut with a heart-shaped cookie cutter), topped with some butter, and cinnamon. I outlined the heart shape with some red writing icing (picked up from an after-Christmas sale.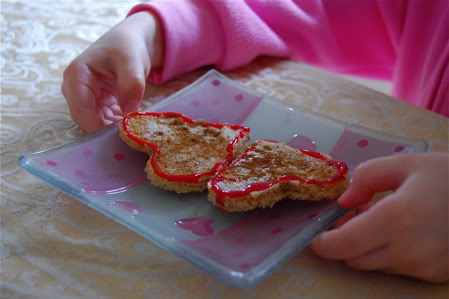 These were a big hit! 
Do you have a good tip for a healthy Valentine's Day treat? I would love to hear from you! Leave a comment and share your ideas with us!