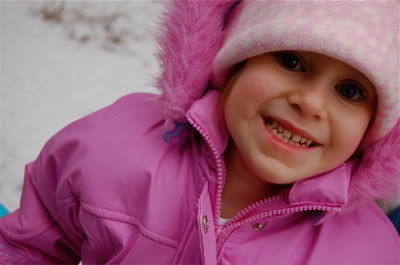 We are enjoying our first big snow of the season here in the Lehigh Valley! Today we enjoyed some time out in the snow — all bundled up, of course. Snow days make for great frugal entertainment. Emily had a terrific time playing with Mark in the backyard, and afterwards we had some hot cocoa. She made snowballs and snow angels.  
Tomorrow, we are looking forward to some great sledding!
Here are some photos of our afternoon: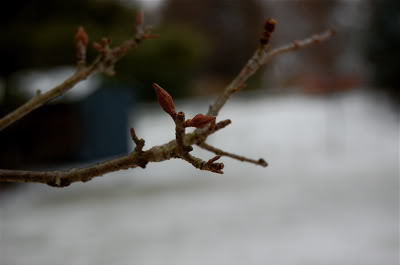 Some new buds.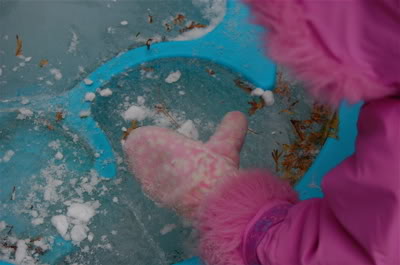 Her water table turned to solid ice!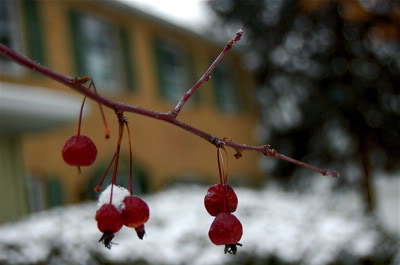 Close up of a branch from Emily's crab apple tree.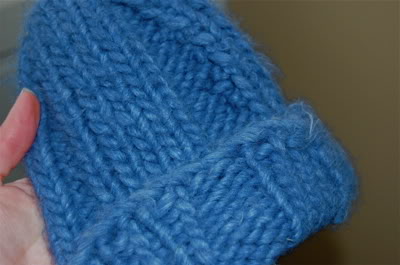 I knitted this hat for Mark several years ago — very warm!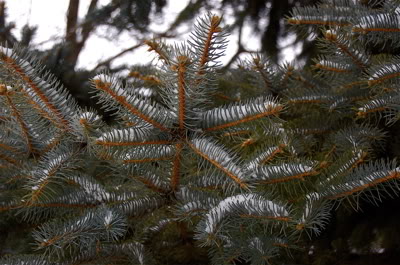 Some snow on the blue spruce.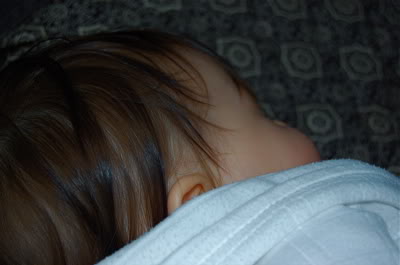 Clara stays indoors and sleeps during all the outdoor winter fun.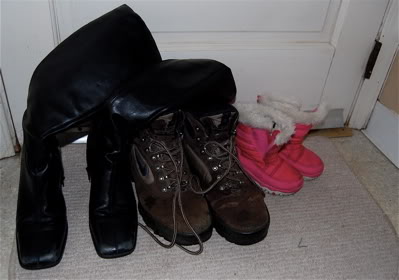 Our family of boots.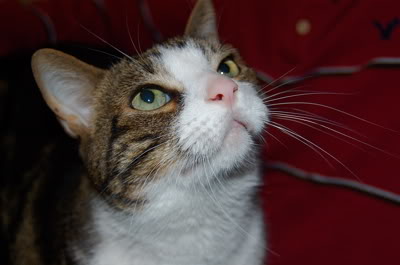 Merlin finds a home on Mark's lap.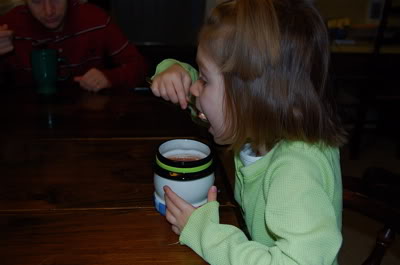 Emily enjoys some hot cocoa (it is really Ovaltine, but shhhh don't tell!).
Did your family enjoy some time out in the snow this winter?  Leave us a comment and tell us about it!