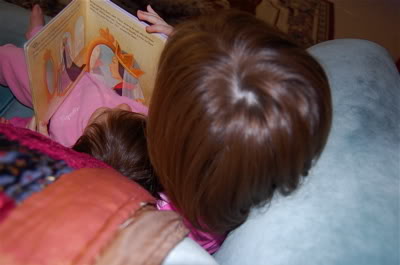 Clara enjoys some quality story time.
This morning we lounged around in our pajamas for far too long, but we were busy enjoying some good books.  Emily came downstairs and wanted to snuggle with Clara on the couch.  She enjoys reading to her little sister, and Clara thought the pictures in this Snow White story book were so exciting!  I love watching how they interact, and I ran for the camera to capture it.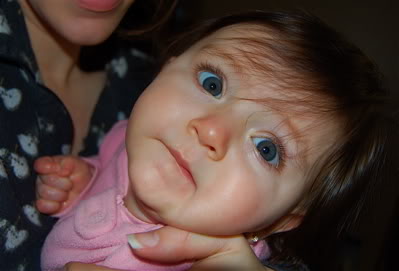 Lounging in our pj's.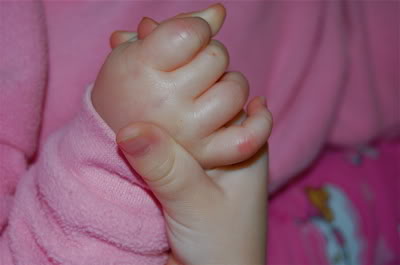 Clara and Emily hold hands.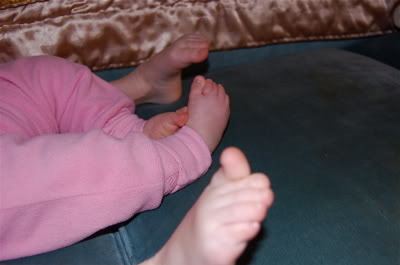 The girls snuggle on the sofa.
Here's what we read this morning, many of which came from Mark's childhood library:
Where? by Jane Belk Moncure
Snow White
Winter is a great time for staying indoors with a good book (or two, or three!)  Which books are you enjoying?  Leave us a comment and share your ideas with us!