Paper crafts are a great way to engage both children and adults in a fun and creative activity. These projects are perfect for beginners and require minimal supplies. This post will share five easy paper crafts that anyone can do. So grab some paper and get crafting!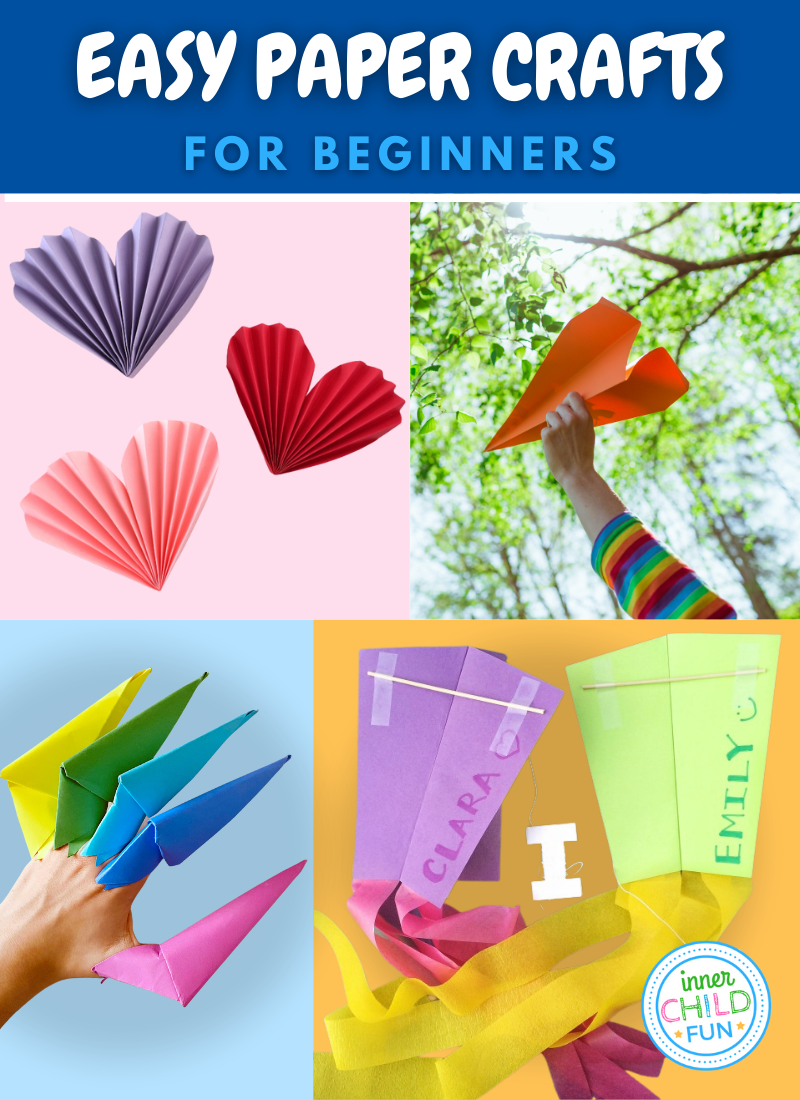 5 Easy Paper Crafts for Beginners:
Paper Hearts:
There are lots of ways to make a heart out of paper. This is one of my favorite methods for making paper hearts, and it is easy to do! All you need is a sheet of paper, scissors, and some double-sided tape.
Paper Claws:
Learn how to make paper claws with this easy tutorial! These paper claws are a fun boredom buster or rainy day craft for kids. Perfect for pretend play or fold up a set of these paper claws for dress-up! Step-by-step directions using a sheet of letter-sized paper (8 inches x 11 inches). No scissors or glue are needed.
How to Make a Simple Kite – EASY Paper Crafts:
Learn how to make a simple kite in about 2 minutes with this EASY step-by-step video tutorial! Handy materials list here. All these kites need is a light breeze to fly. Great classic playtime fun!!
How to Make a Paper Airplane
Make a dart-style paper airplane with this step by step tutorial! You can now find an UPDATED and SLOWER VERSION OF THIS VIDEO HERE. This is such a classic craft for a rainy day.
Make an Origami House
A great origami project for beginners! Emily, age 11, shares how to make an origami house with this step-by-step video tutorial. The kids could build a village of these paper houses and decorate them with crayons or markers too!
That's it! We hope you enjoyed these five easy paper crafts. Be sure to subscribe to Inner Child Fun's YouTube channel for more crafty fun, and share your creations with us on social media using the hashtag #InnerChildFun. Until next time, happy crafting!