Exciting news! My daughter Clara and I collaborated on a NEW book!! Creativity Journal for Kids is scheduled to be released everywhere books are sold on June 15, 2021, and is available for pre-order NOW! This is great news for families looking for some screen-free activities to keep the kids engaged and learning. I'm so happy to share this collection of free printables from the book with creativity-themed learning activities! Scroll down for more information on the book and grab your free printable creativity journal pages below.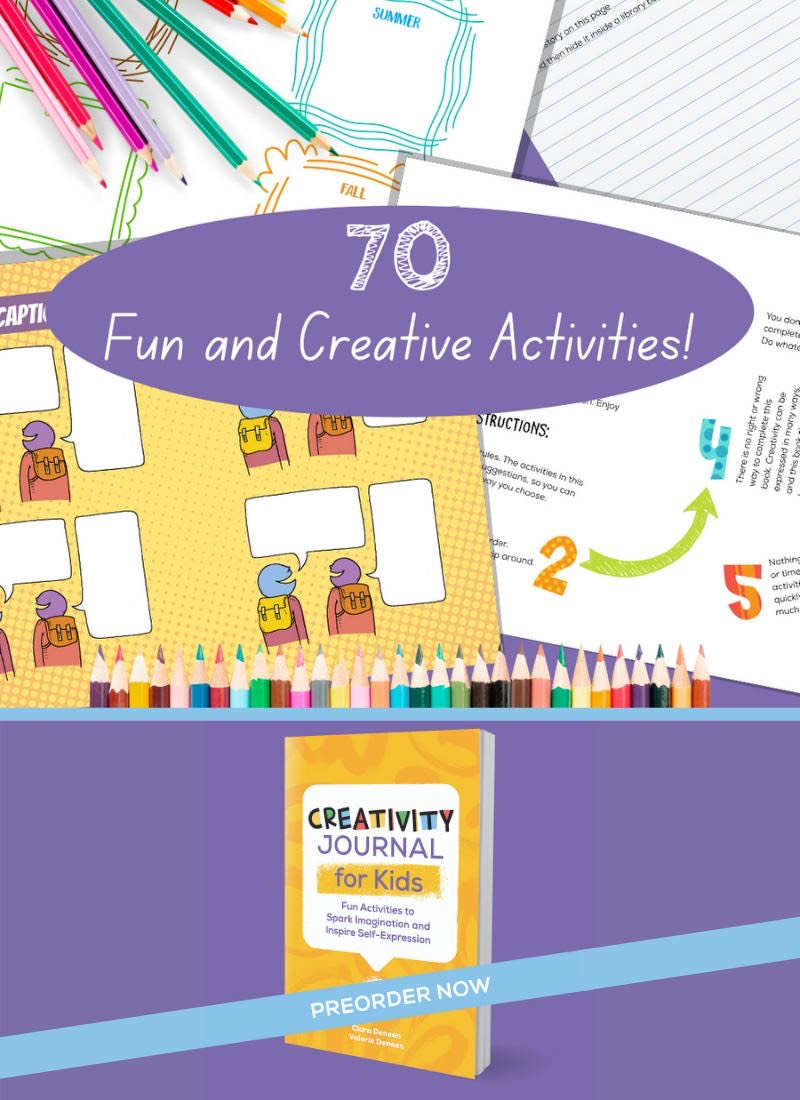 About the Book:
Let creativity flow with this kids journal for ages 8 to 12!
There are no rules for getting creative―that's what makes it so much fun! The Creativity Journal for Kids is packed with prompts and activities that inspire kids to use their imaginations, take risks, and express themselves however they want. They'll move their bodies, use all of their senses, and explore the world around them in fun, new ways. They don't need to be perfect―just unapologetically themselves!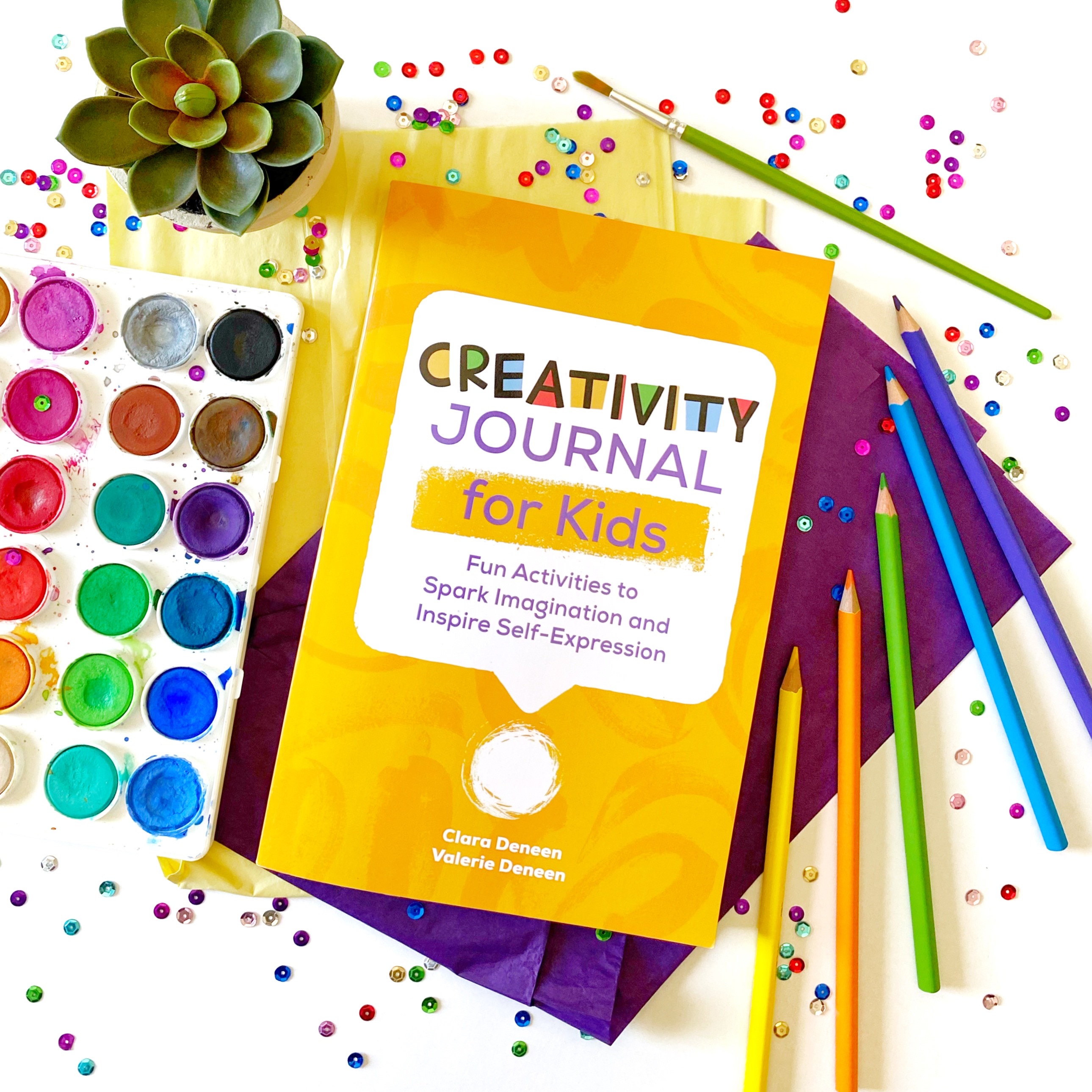 This creative kids journal includes:
Activities on and off the page―From writing a joke about something that scares them to balancing this kids journal on their finger, children will explore a wide variety of imaginative exercises.
Creativity on kids' terms―No need to follow the prompts word for word or in order! Kids can use them as a starting point for their own ideas whenever they feel inspired.
Designed for children―The activities in this creative journal help kids celebrate the joy of being kids by showing them how to let go of everyday worries and embrace their limitless imaginations.
Perfect for keeping the kids busy, happy, and learning all summer long. You can learn more about the book and pre-order your copy here!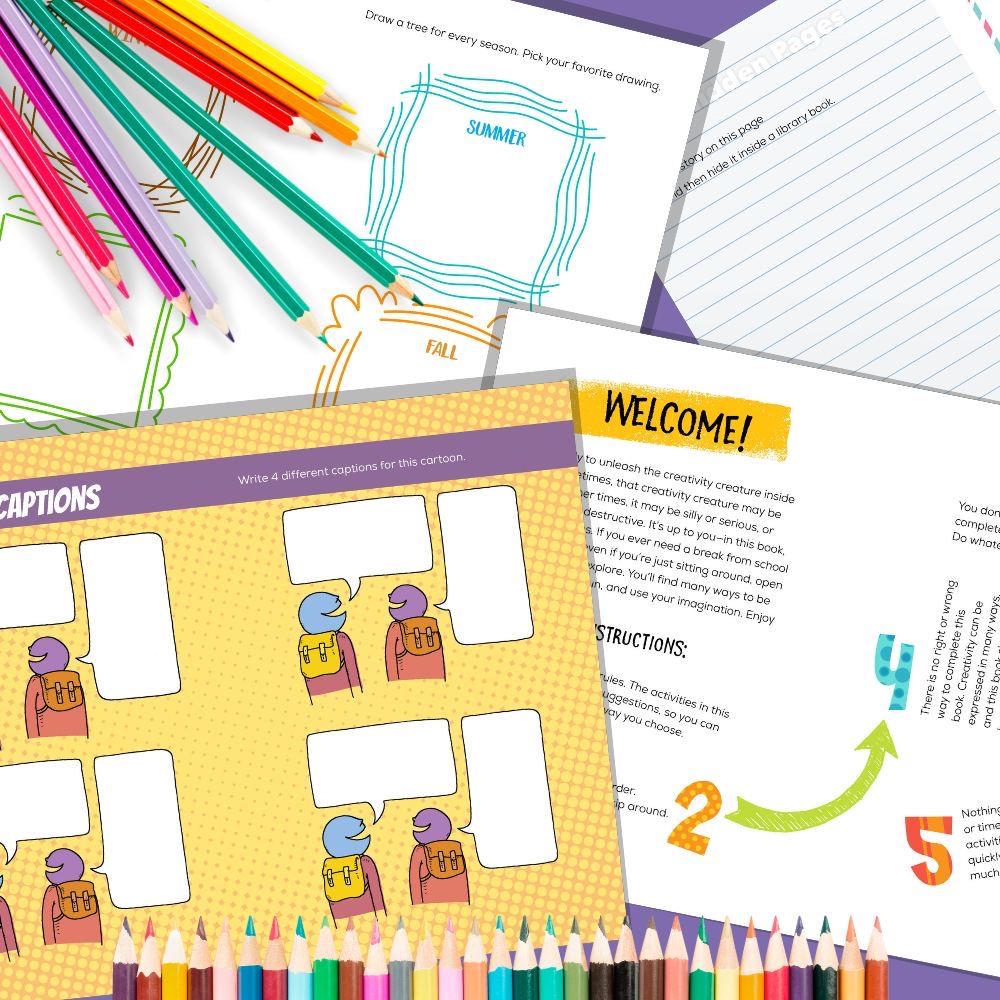 Get Your Free Printable
This creativity journal packet is perfect for screen-free fun or anytime you need a quick activity for the kids. Click the link below to download:
Download Your Free Creativity Journal Pages Here
More Free Printable Activity Pages: