Here are free Valentine printables for you! Included here you will find designs for three different bookmarks for coloring. Coloring these bookmarks would be a fun activity for a Valentine party. They also make great gifts for friends, or you can color a few for yourself. Be sure to see the list at the bottom of this post for more free Valentine printables too!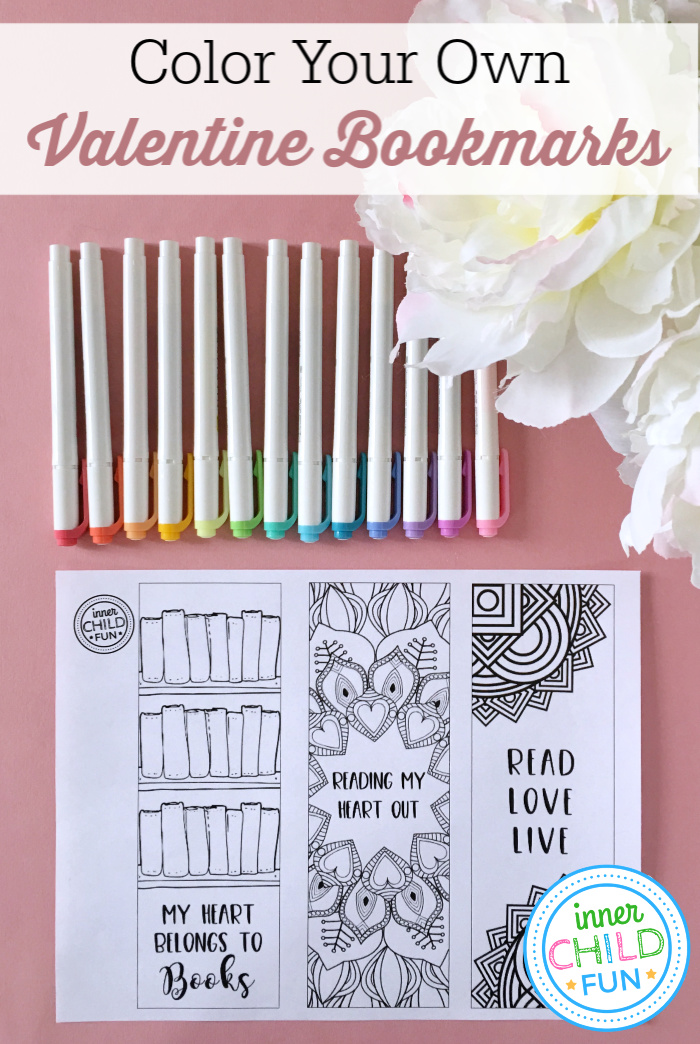 Declaring your love for books and reading has never been easier!
Materials Needed
Disclosure: We are a participant in the Amazon Services LLC Associates Program, an affiliate advertising program designed to provide a means for us to earn fees by linking to Amazon.com and affiliated sites.
Directions
To begin, download the free printable .pdf file above. Please note, you will need a .pdf reader, such as Adobe Acrobat, which is available for free here.
Next, open the template file, and print it out onto thick cardstock paper. After that, use scissors to cut the bookmarks out along their outlines. Color the bookmarks however you would like using colored pencils, crayons, or markers. If desired, use a hole punch to add a hole near the top of the bookmark. Lastly, thread ribbon through for a finishing touch!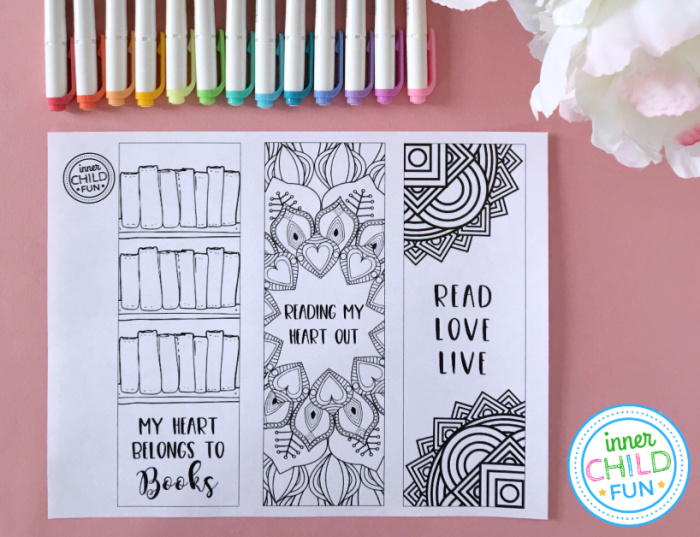 Be sure to set aside some time for reading and enjoy your new Valentine bookmarks!
Question – If you were to have a date with a book this Valentine's Day, what book would you recommend? I would love to hear from you. Leave a comment on this post and share your recommendations with us!
More Free Valentine Printables: