Here is a simple idea for a Star Wars room makeover that teens or tweens could do with very little help from grown ups. My kids were so happy to learn about the new glow-in-the-dark Star Wars decals that are available in specially marked packages of General Mills cereals! As of this month, Cinnamon Toast Crunch, Cookie Crisp, Cheerios and Cheerios Multi Grain include the exclusive decals – six in all.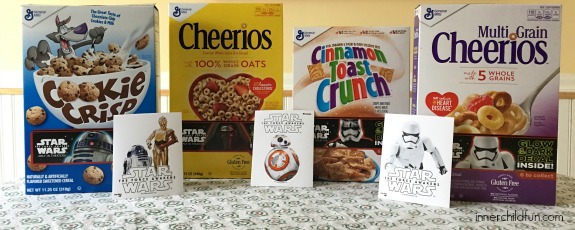 With cameos from both the light and dark sides, the clings feature character appearances from: R2-D2 & C-3PO, Chewbacca, BB-8, Kylo Ren, Captain Phasma and a Stormtrooper. These decals are reposition-able and they can be used on a variety of smooth surfaces like walls, mirrors, bed posts, and more!
A big thank you to our friends at General Mills and MomTrends for providing us with samples for the purposes of this post!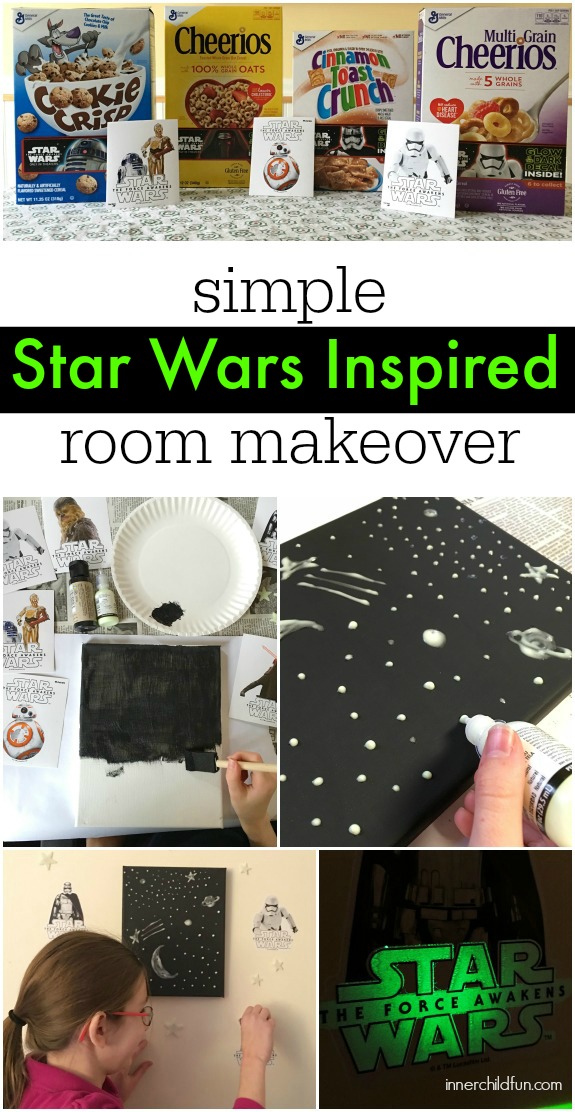 For this simple Star Wars room makeover project, we used:
8″ x 10″ canvas
Glow-in-the-dark fabric paint
Black acrylic paint
Foam brush
Glow-in-the-dark Star Wars decals
My 11 year old loves everything related to Star Wars and she loves to paint, so this project was a big hit with her! She started by painting a canvas completely in black acrylic paint. This took 2 coats of paint to cover the canvas evenly.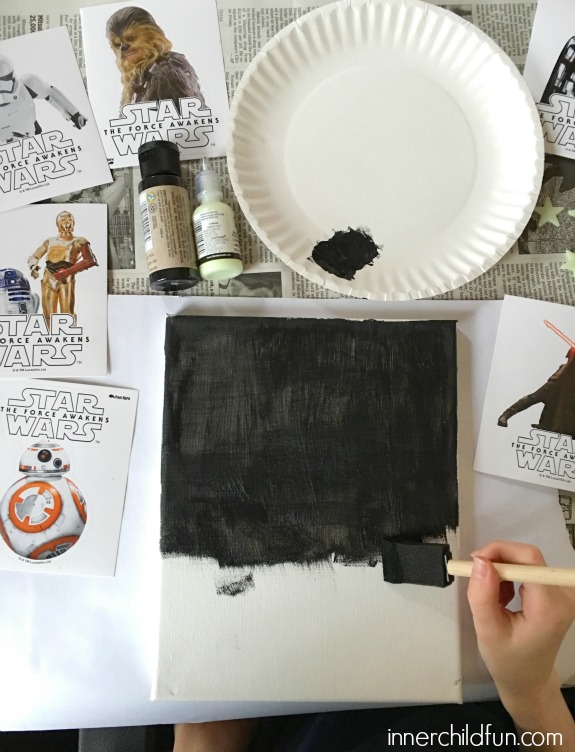 Once it was dry, she added stars and planets with glow-in-the-dark fabric paint!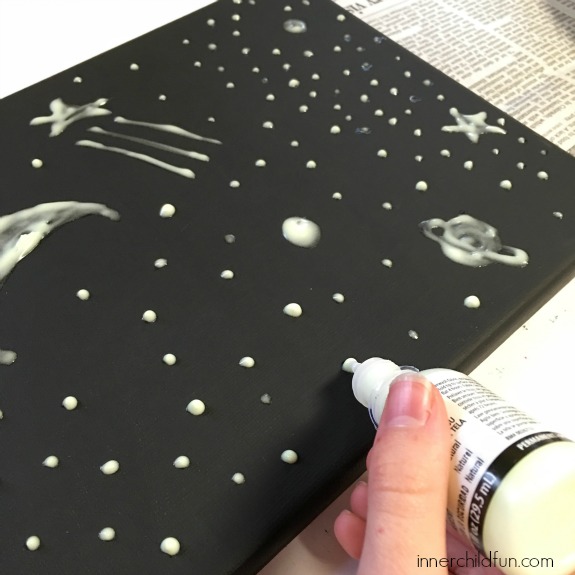 Once the paint was completely dry, I hung it up on the wall and she arranged other glow-in-the-dark stars around the canvas using sticky tack to attach the stars to the wall.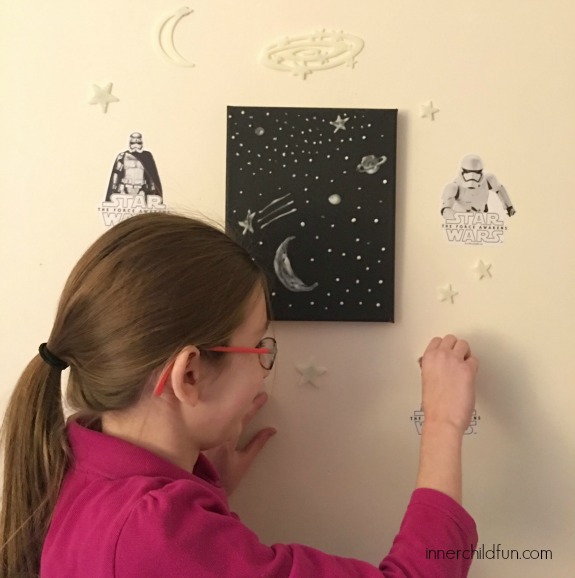 Lastly, she was so happy to add the glow-in-the-dark Star Wars: The Force Awakens decals on the wall! Since these are reposition-able, I have a feeling she will be moving them around to different places in her room whenever she feels like changing things up a bit.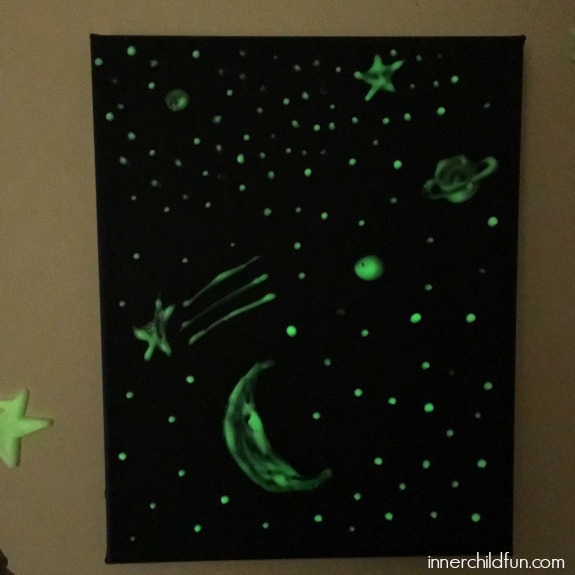 We turned out the lights and admired her work! Very cool!!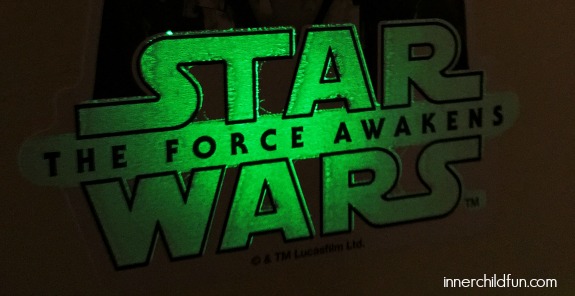 Disclosure: Compensation was provided by General Mills via MomTrends. The opinions expressed herein are those of the author and are not indicative of the opinions of General Mills or MomTrends.