There are so many ways to play with slime! Slime Sensory Play is full of fun, from blowing slime bubbles to creating "slime showers," slime an awesome boredom buster and home science experiment for kids.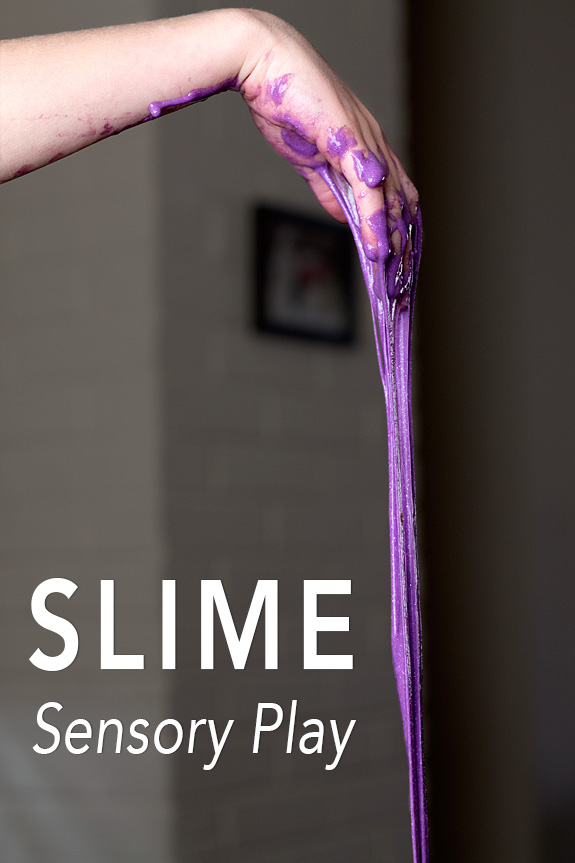 My boys love to use slime in imaginative play. "Bad Guys" spray it to prevent superheroes from foiling their evil plans—mwahaha!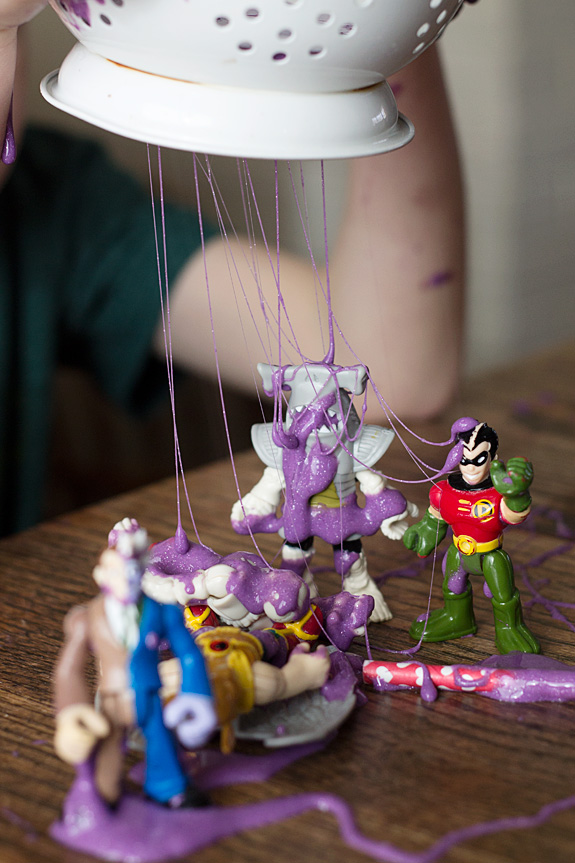 But occasionally, their plan backfires and they get caught in their own trap!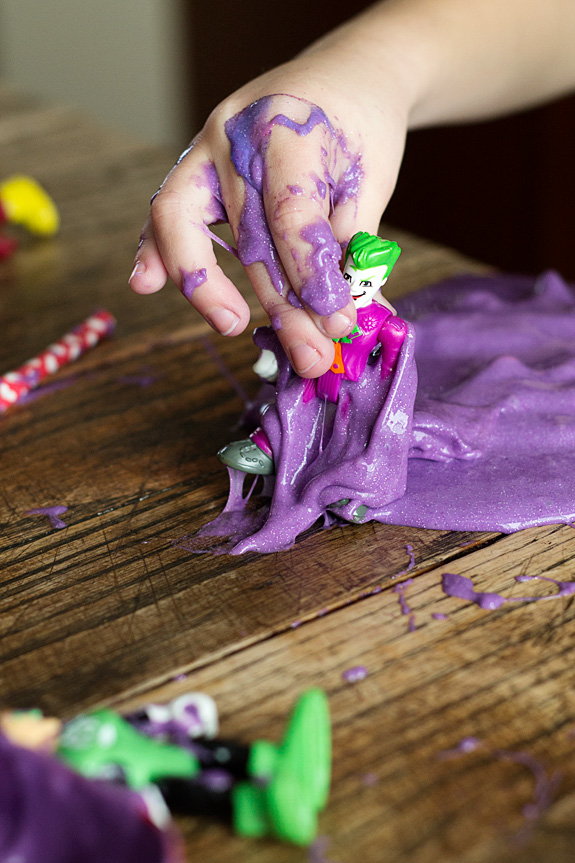 Want to make some slime with your kids? It's easy and fun!
Materials Needed:
8 oz. bottle of Elmer's Glue-All
1 tsp of Borax powder
warm water
plastic cup and wooden popsicle stick for mixing
glass mixing bowl
Directions:
Empty the entire bottle of glue into a glass bowl.
Fill the empty glue bottle with warm water and shake gently. Pour the water into the glue. Stir well.
If you desire, add food coloring.
Mix 1 tsp of Borax powder with 1/2 cup of warm water.
Slowly add the Borax solution to the glue. Stir gently.
Upon stirring, your child will immediately feel the slime form. I always let it rest for a moment, then remove it from the bowl and knead it like bread. Slime becomes better the more it's handled. For added fun, experiment with the amount of Borax added to the glue solution. Invite your child to record his or her findings!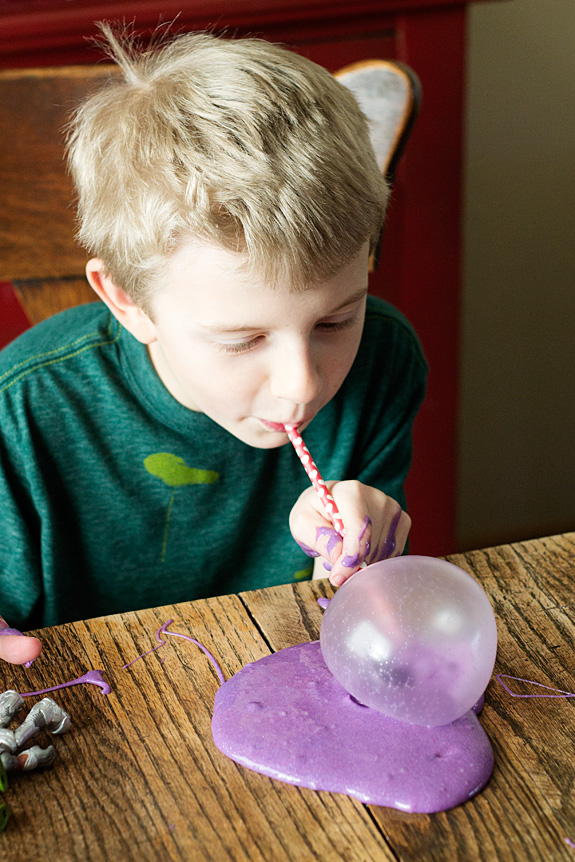 For more fun and learning at home, follow Inner Child Learning on Pinterest!