For the littlest of learners, they will remember the lesson better if their whole bodies are involved in the learning.  Read on to learn about our butterfly life cycle lesson plans for preschoolers!  We decided to fully immerse our whole bodies into the butterfly life cycle, and it was a lot of fun.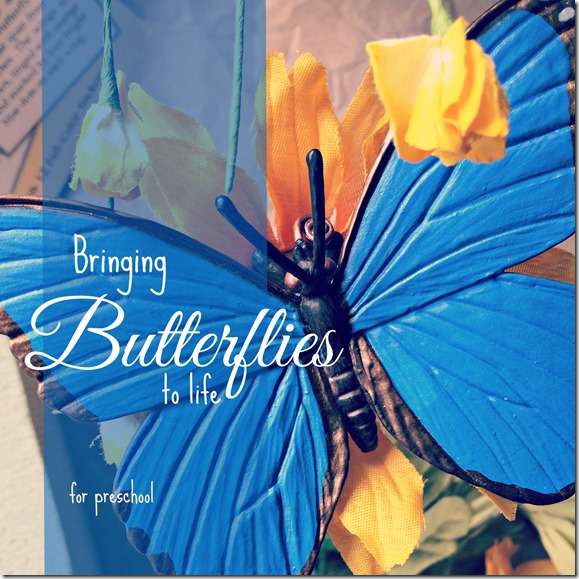 Earlier in the week I had put together a flower arranging sensory table.  The table included a large block of green florist foam, a couple of small vases, and a plenty of silk flowers.  My son  loved putting the flowers in the vases and in the green foam, and really got excited when I added some toy BUTTERFLIES!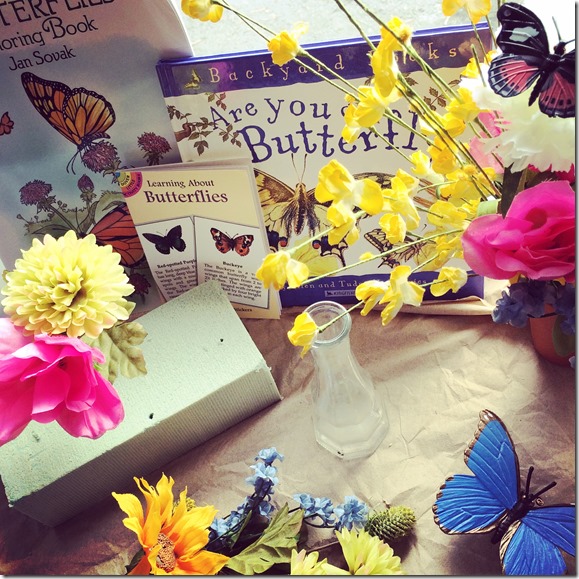 We have seen just ONE butterfly so far this year.  At first, he wasn't sure what to do with them, but after reading some books about butterflies (pictured in the bin) he fed the butterflies nectar and had them flitting around the blossoms.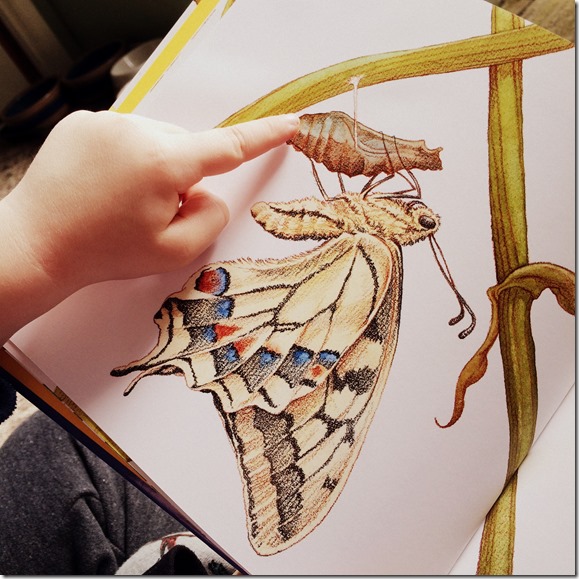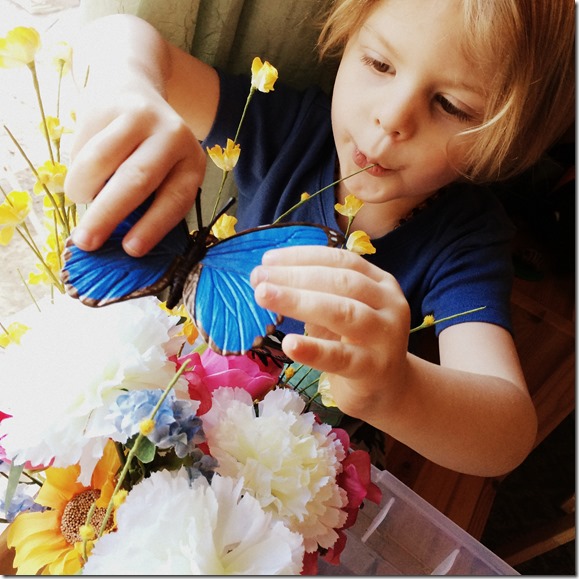 Can you see him making his whistle-flitting noise?  It was pretty darn cute.
 We called Grandma, who lives in California, to ask if she has butterflies in her yard.  As luck would have it, she does, and was kind enough to send us some photos!  Thanks, Grandma, you're awesome!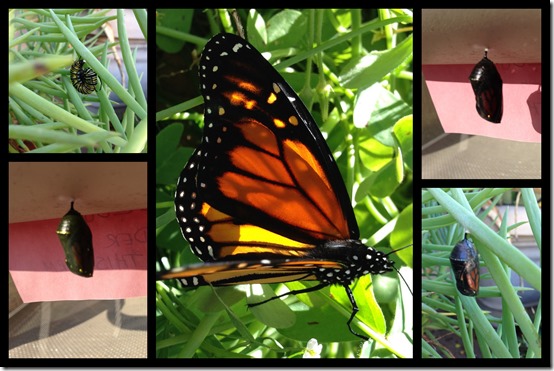 She sent us a TON of pictures of all the Monarch Butterflies that have made their journey to chrysalis in her yard!  What a beautiful transformation!  After this I had him color a page I drew on the metamorphosis of butterflies!  (Freebie below!  Enjoy!)
 We read a few poems about butterflies and then got ready for a very special snack!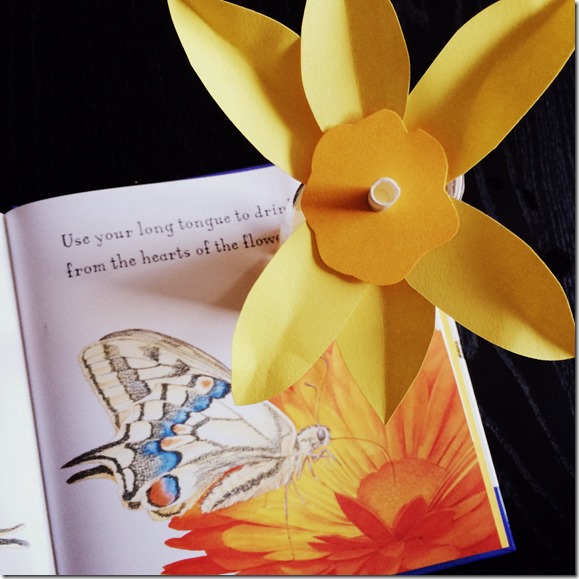 I created a flower cut from cardstock and taped it to a straw so he could "sip nectar" from a flower!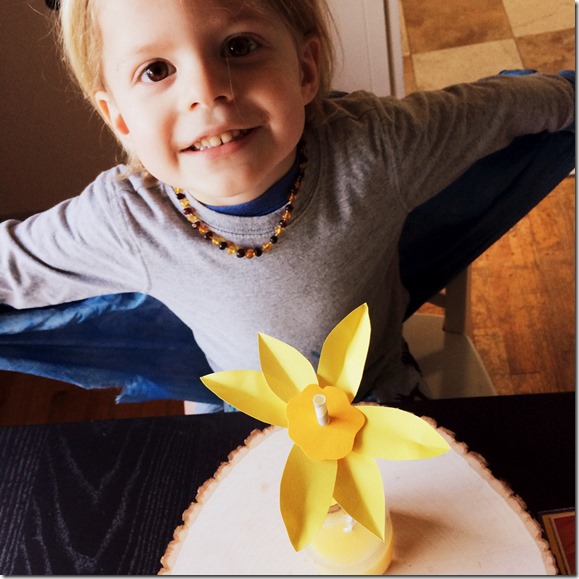 The second he saw the flower straw, he needed wings.  Then he was the king of the butterflies, hiding from the rain to keep his wings dry, flitting to the flower over and over to get a "sip of nectar"  Once that started, I knew the lesson had fully sunk in.  I am sure this lesson will be reinforced many times as he sips nectar from flower straws or plays with his sensory table this week.
Sweet moment:  As I put him to nap this afternoon, he said "Goodnight, Mama Butterfly."
 "Goodnight, baby butterfly.  I love you."