If you follow me on Instagram, you have probably seen that I recently listed The Artful Year by Jean Van't Hul
as one of my favorite things. It is chock full of inspiring crafts, recipes, and activities to do with kids to help you celebrate the seasons and make the most out of your time during the holidays together. There are over 175 activities in this book!! If you have kids in the age range of 3-8 years old, I highly recommend checking out The Artful Year
! However, my 10 year old found MANY projects in Jean's new book that she cannot wait to try, so several of these projects could easily be adapted to suit older kids too.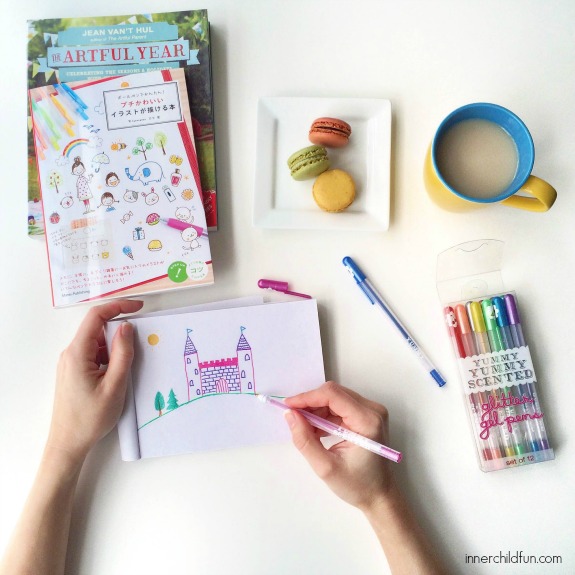 Inside The Artful Year
, you will find projects to be organized by season. Simply, flip open the book to the current season, and choose a handful of activities or recipes to try together! You may want to save a few activities to try for next year. Most of the activities use common household items or art supplies, which makes preparation simple. I found the directions to be very straight-forward and easy to follow. The photos were clear and almost every project has at least one photo to go along with it. This book is a little bit like having your favorite art teacher in your home gently guiding you through the projects.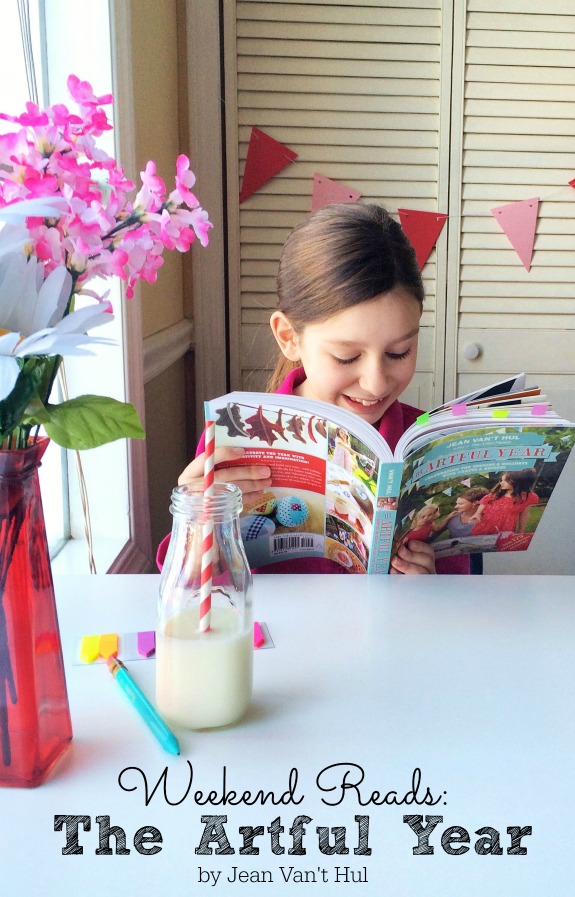 My 10 year old picked up The Artful Year
and began bookmarking it with all of the recipes and projects she cannot wait to make! Among her personal absolute favorites are:
Herbal Vinegar
Apple Cheddar Hand Pies
Melted Crayon Stained Glass Bunting
Print Your Own Spring Fabric
Greek Easter Bread
Melted Crayon Rocks, and many, many more!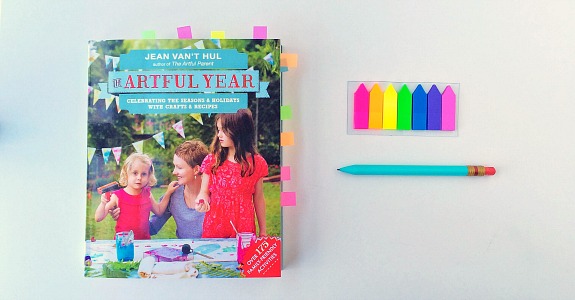 The Artful Year
is the perfect book for encouraging families to start their own holiday and seasonal traditions because you are sure to find many activities you will want to do every year. Perhaps what I love most about this book is how open-ended many of the projects are — there are so many ways to put your own creative spin on them to make unique pieces of art! The Artful Year
would be a wonderful addition to any parent's book shelf, and would make a thoughtful gift for anyone who wants to spend more meaningful time with their kids!
Disclosure: This post contains affiliate links. Thank you for supporting us!