Here's a family movie night idea for those days in-between Halloween and Christmas! The best part is, the movie is streaming on NETFLIX, and the activity can be done right in your own kitchen. A big thank you to our friends at NETFLIX for sponsoring today's creative family fun post, adding me as a member to the Stream Team and providing our family with a subscription to NETFLIX!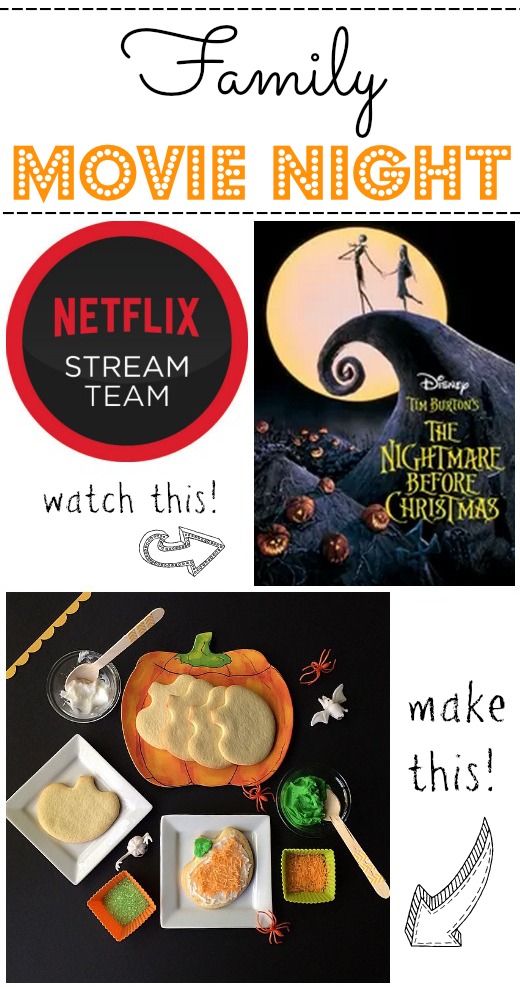 If you don't already have a NETFLIX subscription, I highly recommend it as a great alternative to cable for movies and television shows that can be streamed to your home instantly and without advertisements. Thanks to the NETFLIX app, you can even stream movies or tv shows directly to your mobile device! And there are no commitments, so you can go month-to-month. Click here to learn more about starting your free trial month subscription.
For this evening's movie night activity, we will be watching The Nightmare Before Christmas — one of my kids' favorite Tim Burton movies. They love the quirky characters and they especially love the animation style! Such a cute film (I would say for ages 6 and up). The king of Halloweentown, Jack Skellington, discovers a place called Christmas Town — but he doesn't quite understand it. Soon Jack attempts to run Christmas in place of Santa, and all sorts of adventures and misunderstandings ensue!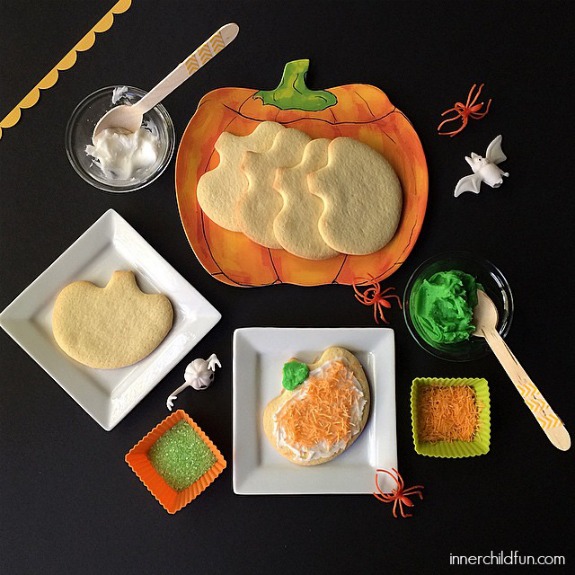 After watching The Nightmare Before Christmas, you may want to decorate some pumpkin sugar cookies as a tribute to the Halloweentown Pumpkin King. We used store bought sugar cookies, icing, and some sprinkles to make our tasty treats!
Have fun!!
Disclosure: This is a sponsored post. All opinions are my own.