Here's a simple fine-motor activity for preschoolers that is easy to set up, and develops important "pincher grasp" muscles. All you need is a basket and some clothes pins!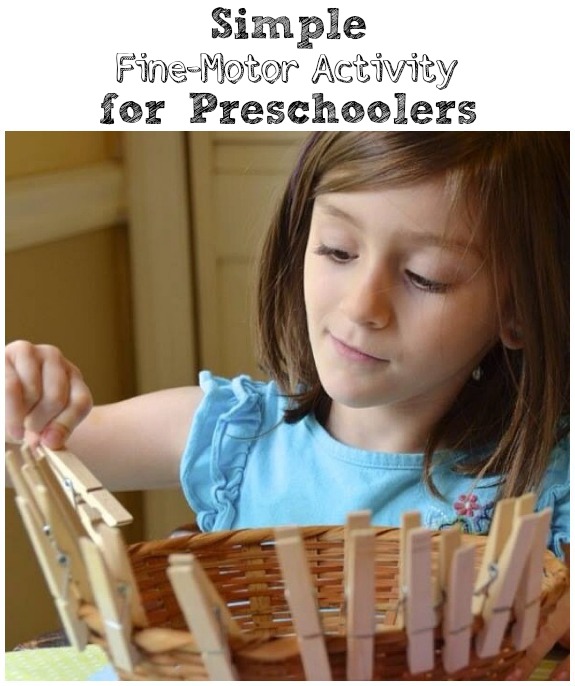 Invite your child to attach the clothes pins to the outside of the basket!
Other options:
Count the clothes pins as your child attaches them to the outside of the basket.
Number each clothes pin, then invite your child to sort and attach them in order.
Use colored clothes pins to create patterns and invite your child to extend the pattern around the basket.
For more "learning in an instant" ideas (including free printables, creative art projects, and more), click here!