Over the the holidays there is always time to be spent & memories to be made. Combining the holidays, food & family fun with books is always a winner and Easter recipes are a great tradition to begin.
You can read books about decorating eggs, and  then teach children how to boil eggs, have fun decorating them & hide them for a hunt.  Or you can have fun with your family Pizza Night, take a bite of something new and then curl up with a good book or series of books with a few story bites before bed.  Either way, you are integrating new traditions into your family and merging reading and cooking into a fun activity.
For Easter recipes for a family pizza night, you can't beat our Bunny Food Pizza Fun. After the recipe, find a great list of books that could spur you on to create some of your own Easter recipes and traditions.
Bunny Food by Jodie Fitz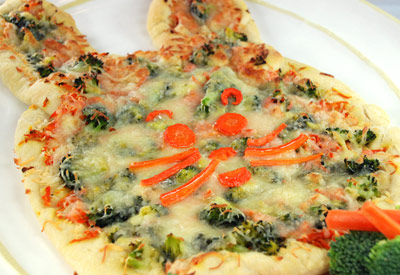 1 cup carrots, shredded
2 cups broccoli cut in small pieces
3 tablespoons light olive oil
1 clove garlic
1 large carrot, peeled
8 oz.  mozzarella cheese, shredded
Pizza dough, fresh
 Place the carrots and broccoli into a skillet with two tablespoons of olive oil.  Peel and press the garlic into the vegetable mixture and sauté on medium until the vegetables are tender.  Set aside.
 Preheat the oven to 400 degrees.
 Take a large baking sheet and using a paper towel, rub a very light layer of olive oil onto the pan.  Set aside.
 On a floured surface, roll out the dough into one large circle, approximately 16 to 18 inches.  Using a pizza cutter cut off the top of the circle removing approximately 3 to 4 inches.
 Roll the large circle to even off the cut area and transfer the large circle to baking sheet towards one side to leave room for bunny ear pizza dough.  Take the remaining dough and cut in half to two equal pieces and roll each one on the floured surface to have two oblong pieces.  Attach them to the circular dough to create two bunny ears and a head.
 Using a paper towel, rub a small amount of olive oil onto the dough.  Top with the vegetable mixture and then with the cheese.  Cut the large carrot into pieces to create two eyes, eye brows, nose, mouth and whiskers to top off the bunny food.  Bake until the bottom is brown; approximately 20 – 25 minutes.
---
Easy Easter Books for Kids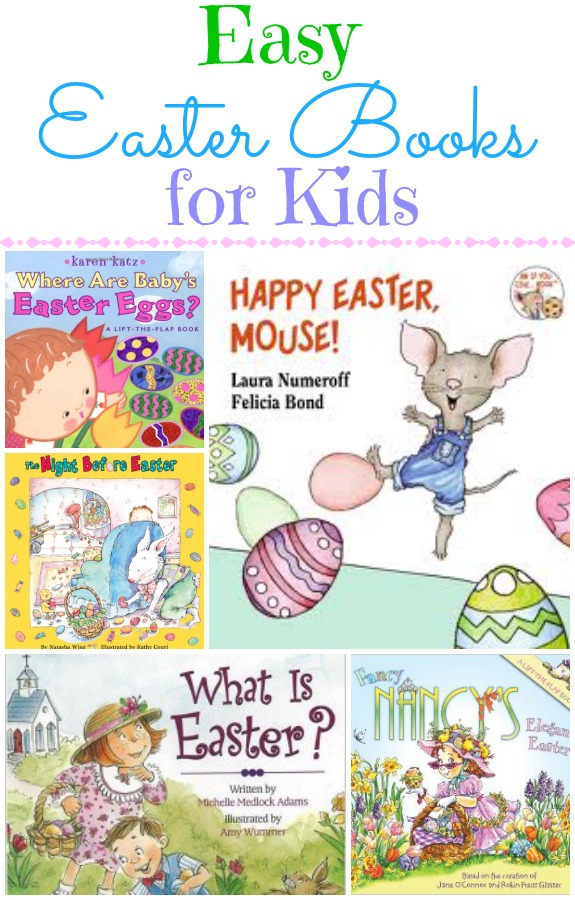 What are some of your favorite family Easter recipes and traditions?