March is National Craft Month and to get YOU inspired, Kiwi Crate is teaming up with Highlights Magazine and YoYo.com to offer your kid(s) a dream craft room! Celebrate with us and Kiwi Crate this month and enter your family into a giveaway of a lifetime!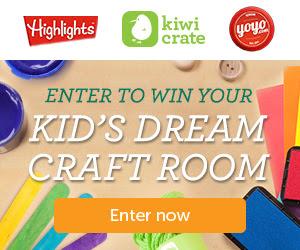 How to Enter:
Contest goes from now till Monday March 31, 2014
Click on the photo above to enter!
Kiwi Crate is one of our favorite monthly subscription services that provides all the hands-on materials and easy to follow instructions for creative and educational projects. Each crate features a different theme (Music, Color, Robots, and Safari, to name a few)! The crates deliver everything needed for unique activities that you and your kids can enjoy together! Kiwi Crates make wonderful birthday gifts for kids who love to get creative!
---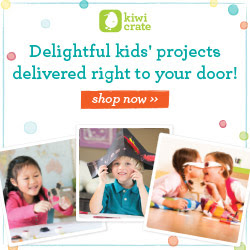 And for even more crafty inspiration, visit their DIY Ideas page to check out the latest and greatest on easy projects you can do right at home. I love these DIY Dream Catchers and Mosaic Hearts, and there are so many more fun projects to try!
---
Disclosure: This post contains affiliate links. All opinions are my own.