This fine motor craft to make Winter snowflake ornaments can be set up as a quick and easy "invitation to create" while celebrating Winter with the kids! Added bonus — some unique snowflake ornaments that are sure to add a little sparkle to your home.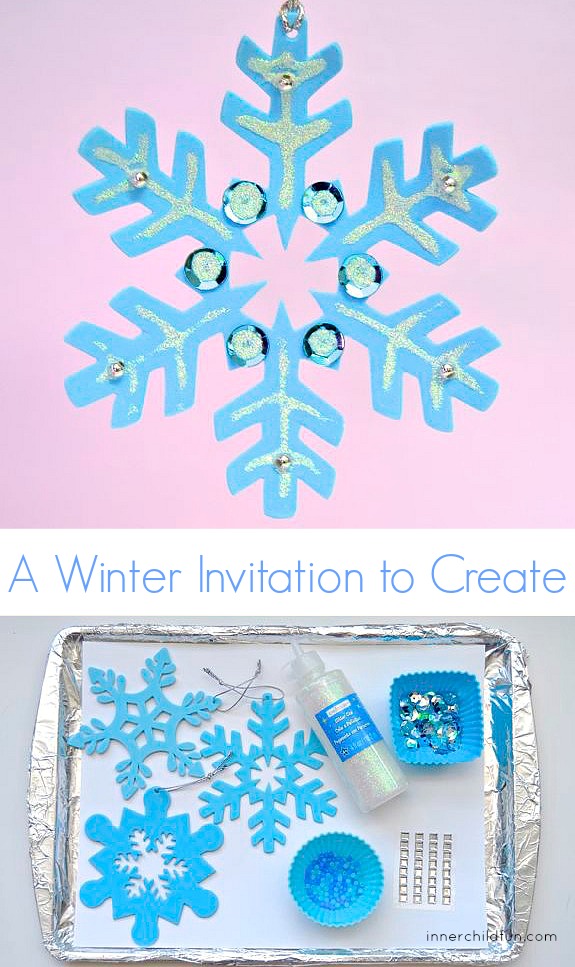 To make the Winter Snowflake Ornaments, you will need:
Cut snowflake shapes out of craft foam, or use the shapes from the pre-made kit. Punch a hole at the top of the snowflake.
Set up the materials on a cookie sheet or other tray for you child to create! My daughter ended up making several of these snowflake ornaments, so this kept her happily entertained for a long while. They look great hanging from the ceiling! Once they are dry, add a ribbon for hanging. These ornaments can easily be mailed to faraway friends and family to brighten a loved one's day.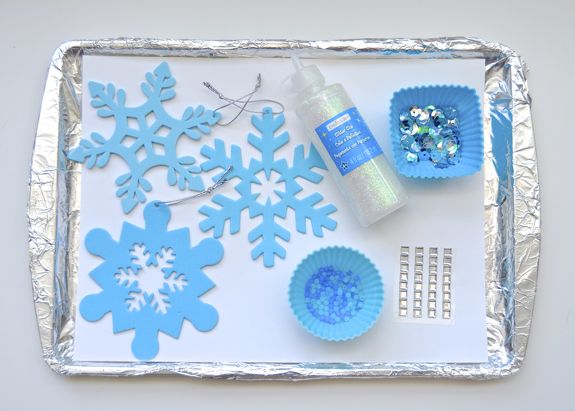 Have fun!!