Here's a quick and easy holiday gift kids can make using just a few materials, and you can even sneak in a pattern lesson while working on fine motor skills too! To make your own peppermint necklaces, you will need some string (or shoelaces), and cut up stripy straws to make beads that look like peppermint sticks. Plain red pony beads make great cinnamon candies too!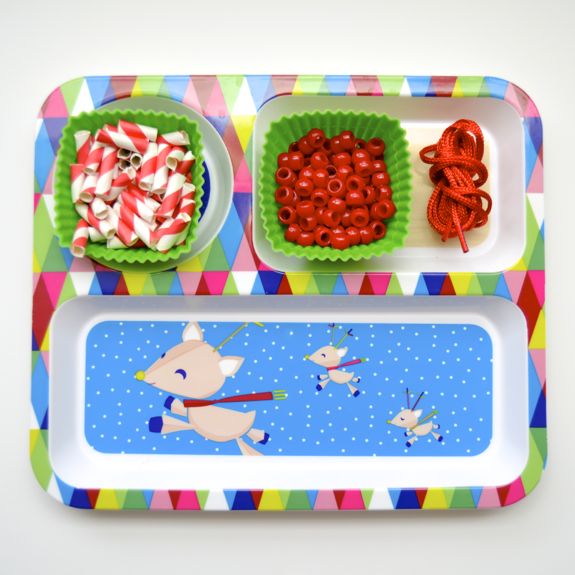 After showing Clara how to alternate between lacing the straws and beads, she could not wait to get started to make several peppermint necklaces of her own!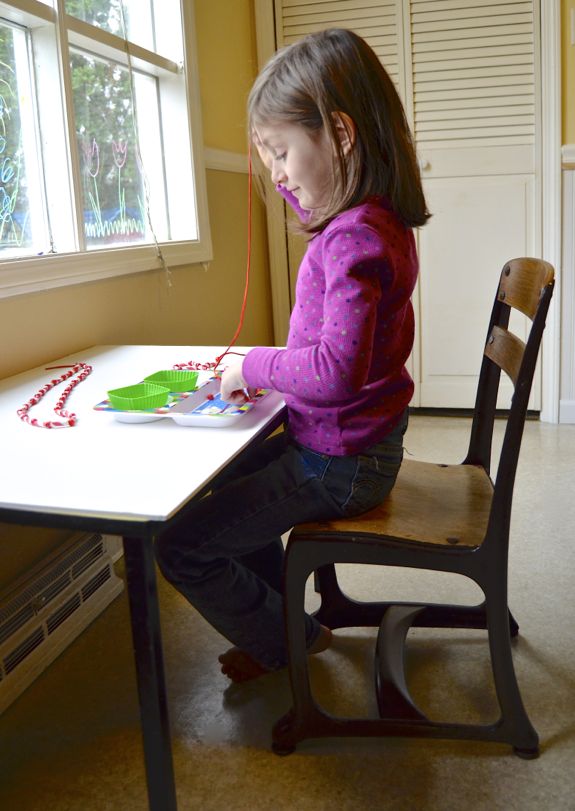 This kept her happily busy for a long while — a great Winter activity for "quiet time".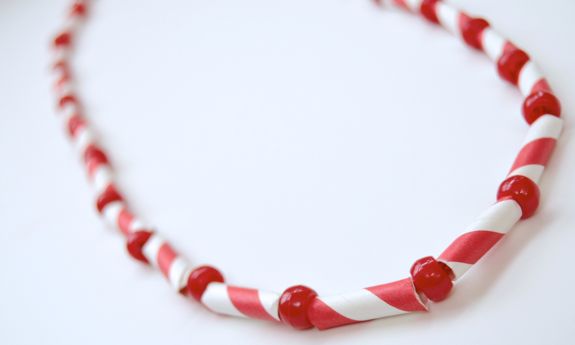 She was so proud of how her peppermint necklaces turned out! She ended up crafting several of these — a few to keep for herself, and plenty more to give as handmade gifts for family and friends!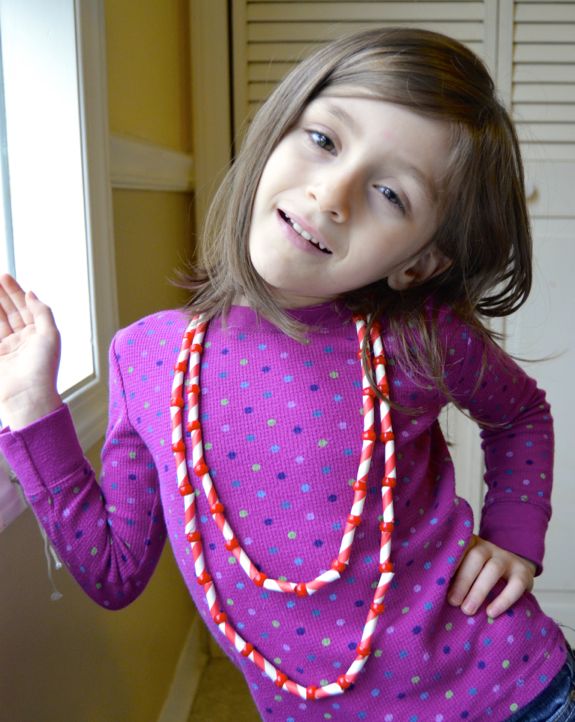 Simple, festive, and oh so frugal!
Have fun!!
Looking for more gifts that kids can make?
Check out this Pinterest board full of things kids can make for others! And please be sure to check out the ideas featured at our sister site, Inner Child Giving.