Need an easy handmade gift idea that the kids can make? These simple kid made thank you cards are a great way to foster gratitude in kids, and they are perfect for mailing off to faraway friends and family! A BIG thank you to our friends at Melissa & Doug for sponsoring today's crafty project!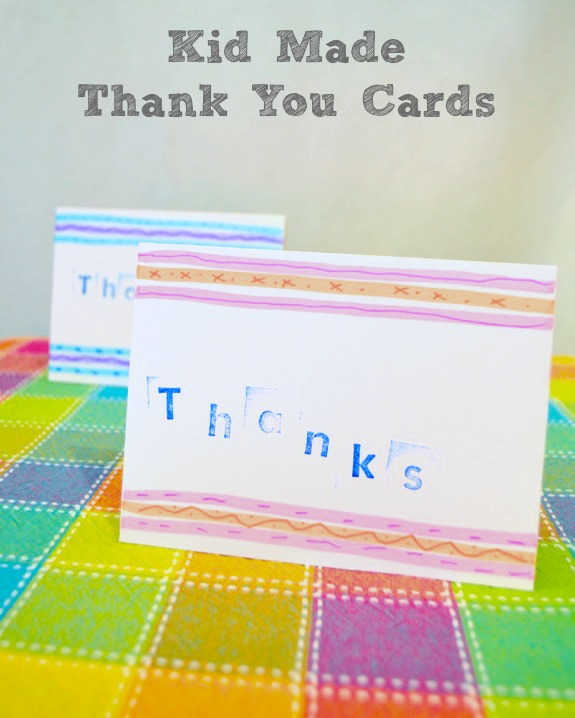 To make your own thank you note cards like these, you will need: highlighter markers, fine tipped markers (we love the non-roll marker set from Melissa & Doug), card stock, and alphabet stamps. My kids really love the Melissa & Doug alphabet stamp set, and we have used these stamps for MANY different projects! They are the perfect size for little hands to hold, and great for young kids who are learning to recognize letters or how to spell.
Fold a sheet of card stock paper into half, and cut along the crease. Fold the paper in half again to form a blank card. For younger kids, lightly draw some lines with pencil.
Invite your child over to trace the pencil lines with the highlighter markers!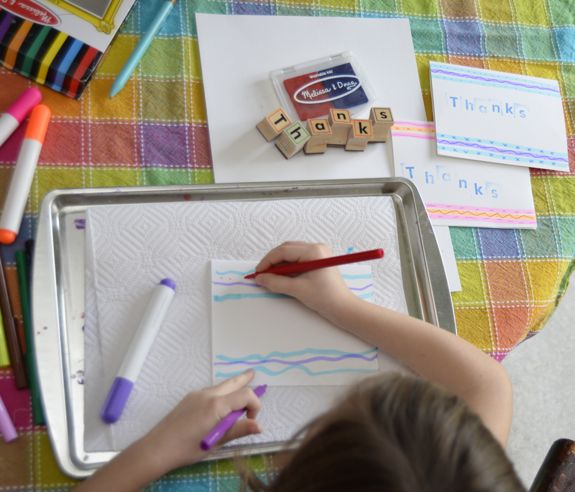 Next, use the fine tipped markers to doodle on top of the highlighted stripes. This is a great way to sneak in some practice working on fine motor and pattern recognition skills too! For example, you can start each row with a different pattern, then show your child how to continue the pattern to fill in the rest of the line.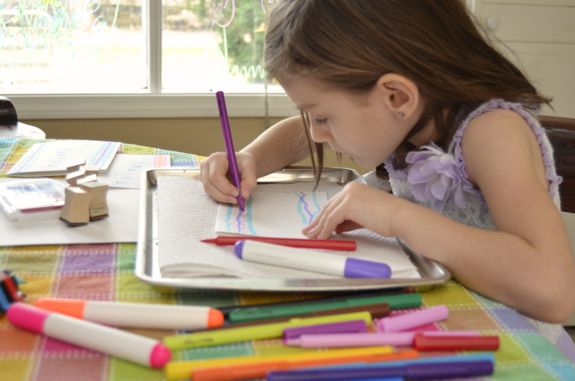 Lastly, use the alphabet stamp set to spell out "Thanks", write your thoughtful message inside, then mail off your card to someone special!
Have fun!!
(Disclosure: This post is sponsored by Melissa & Doug. There are a ton of other kid-friendly crafts, activities, and creative play ideas on the Melissa & Doug blog, so be sure to check out their blog too! All opinions are my own.)