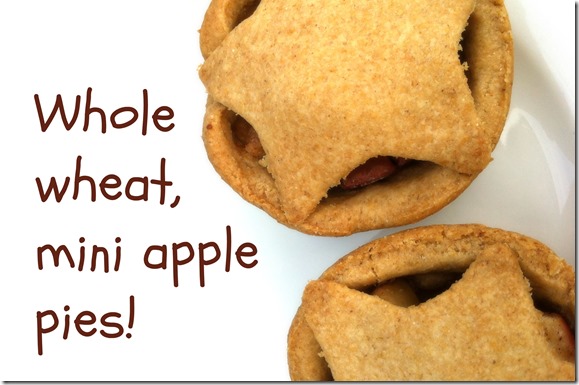 Whole wheat, mini apple pies
Preheat oven to 400*
Basic whole wheat pie crust (Great recipe here)
3 apples (we used our leftovers from the Apple Taste Test)
1/2 cup sugar
1/2 cup all purpose flour
1 Tbs cinnamon
1 tea ground cloves
3 Tbs cold butter
1/2 cup water
Cut the pastry into 2 1/2 inch circles, a wide-mouth mason jar ring works PERFECTLY for this.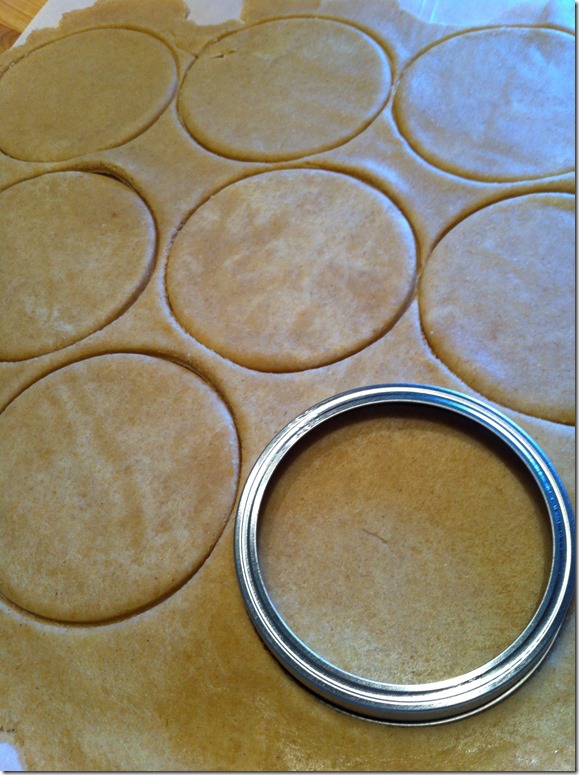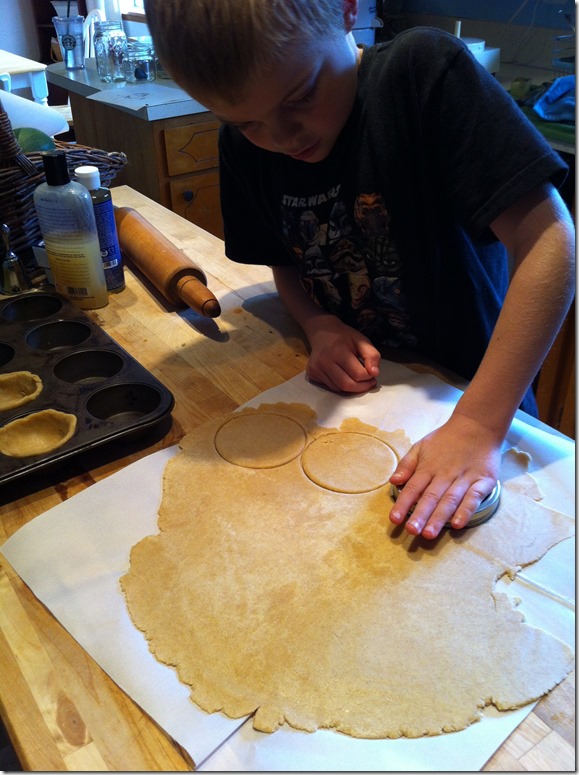 Place a circle into each muffin tin and press lightly to form it to the tin.
Poke each pie crust with a fork at least once to release air bubbles.
Place in a 400* oven for 8 minutes.
As crusts are cooking, cut your apples into tiny chunks.
Add in flour, sugar, cinnamon, and cloves, and a half cup of water and stir well.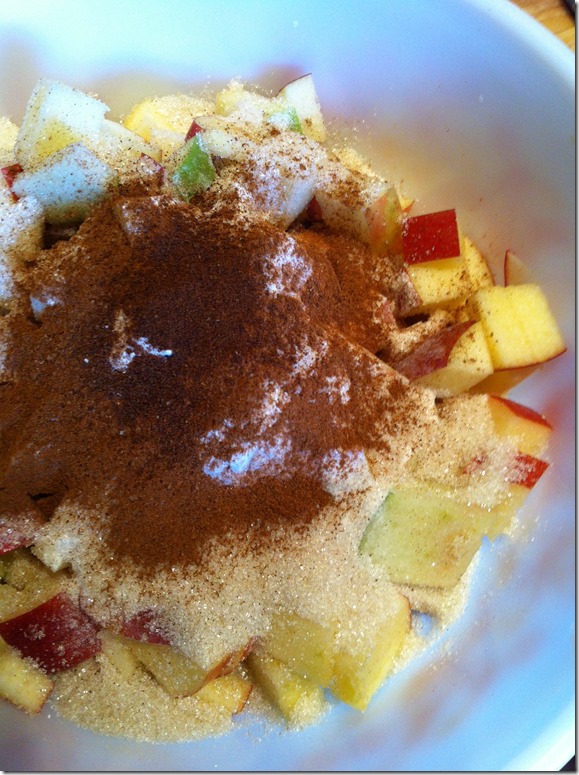 When the crusts come out of the oven, fill them to overfull with the apple mixture.  You want them to be piled on top as they will lose volume during the cooking process.
On top of each batch of filling, place a small amount of butter.
Add a top crust if desired.  (A cookie cutter, or regular mouth mason jar ring work great for this.)
Cook in 400*F oven for 20 minutes or until the tops are golden brown and the apple mixture is nice and bubbly.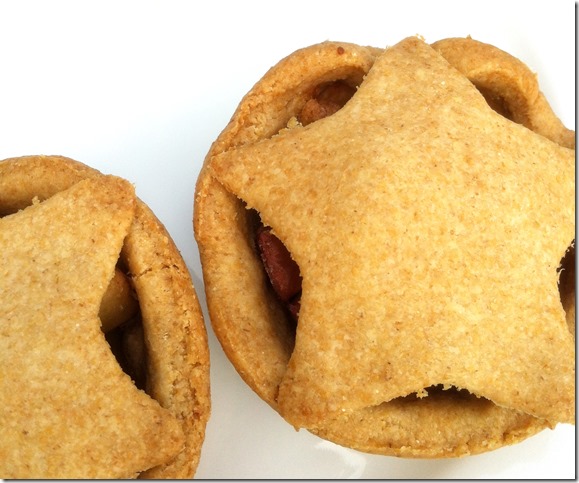 Allow to cool a bit before serving which will allow the filling to thicken.
Enjoy!
Where would you choose to enjoy these fun fall treats?