For a super quick and mess-free letter writing activity for the kids, remove the label stamp from a zipper freezer bag using a paper towel and a bit of rubbing alcohol. The label will wipe right off leaving you with a completely clear bag! Next, fill the bag with some clear hair gel (from the dollar store) mixed with a drop of food coloring. Remove any air bubbles, seal up the bag, then use packaging tape to reinforce the seal.
Invite your child to trace letters that are written on a sheet of paper placed underneath the bag! Letter flashcards work well for this too.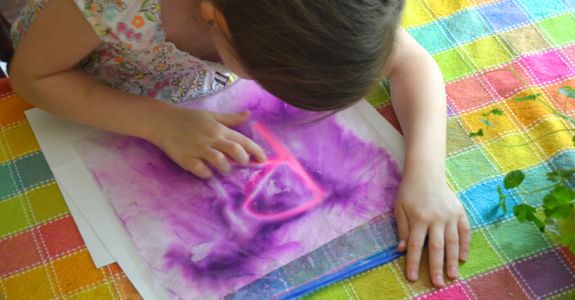 Such an easy and fun way for little ones to practice writing letters over and over again! Clara said it was just like finger painting, but without the mess, and I couldn't agree more!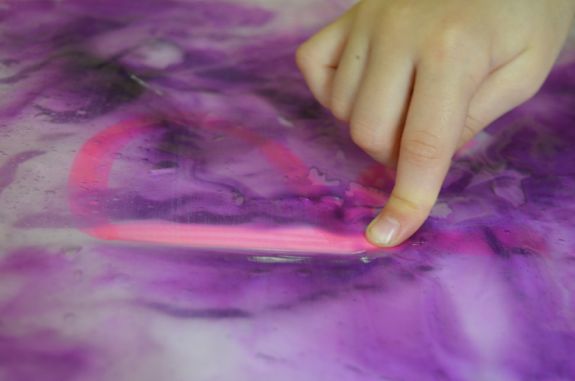 Have fun!!