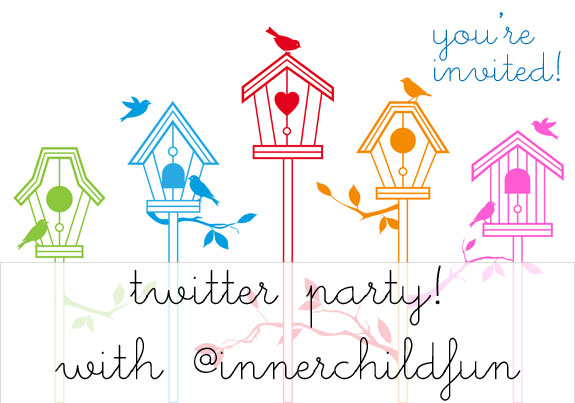 It's time for another awesome Twitter party sponsored by my friends at Stonyfield! You can help raise money for a great cause, and you could win prizes just by joining us on Twitter!!
Who: You and Your Lovely Friends (US residents only, please.)
What: Be a Food Superhero Twitter Party sponsored by Stonyfield
Hosted by: @InnerChildFun (that's me!)
When: Wednesday, August 15th 2012 at 8pm EST
** No RSVP is needed, just join us!! **
Where: on Twitter!! Use hashtag #foodsuperhero and be sure to follow Stonyfield and me (your host) on Twitter.
Why: To chat about healthy eating, raise awareness on how YOU can Be a Food Superhero, and to raise money for FoodCorps, an amazing organization that works hard to give all youth a life-long relationship with healthy food! During the party, for every tweet with the #foodsuperhero hashtag, Stonyfield will donate $2 to Food Corp!! Totally awesome, right? Also?? You could win prizes!! (Open to US residents only. See Official Giveaway Rules.)
What Else You Can Do to Help: Visit www.IwillKnowMyFood.com and create your own superhero profile (it's REALLY QUICK, EASY, and FUN!!!) For every profile that's created, Stonyfield will donate $1 to Food Corps as well. 'Cause Stonyfield is awesome like that. If you can't make it to the Twitter Party, please consider doing this instead.
Pre-Tweet to Win:
Send out the following tweet anytime before 8/15 @ 8pm EST , and you'll automatically be entered for a chance to win a family pack of Stonyfield coupons ($40 retail value)!! (Open to US residents only. See Official Giveaway Rules.)
Twitter Party! Join @InnerChildFun 8/15 @ 8pm EST! Be a #foodsuperhero & you could win prizes! –> http://bit.ly/QyvQM2
A BIG thank you to Stonyfield for sponsoring this party! Hope to see you there!!!