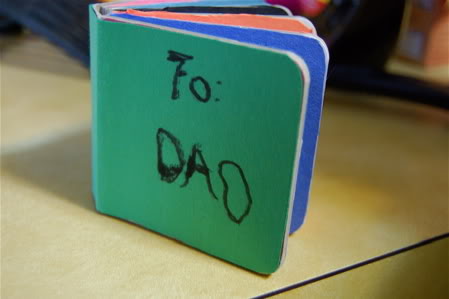 Emily had this idea to make a birthday book for Mark's birthday. She used one of her old, beat up board books and transformed it into this!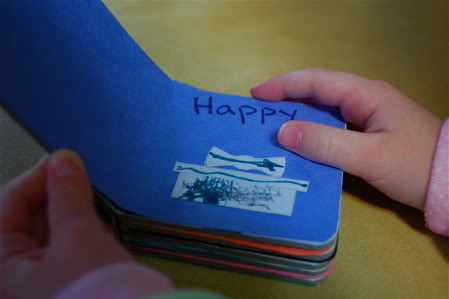 This took quite a bit of work, and she completed it in several stages. She was quite proud of herself. I helped with some of the cutting and writing, but she did the rest on her own.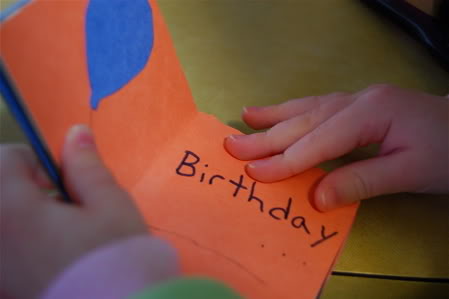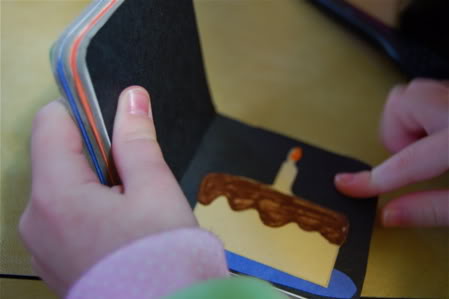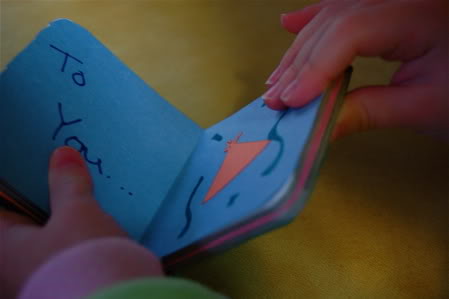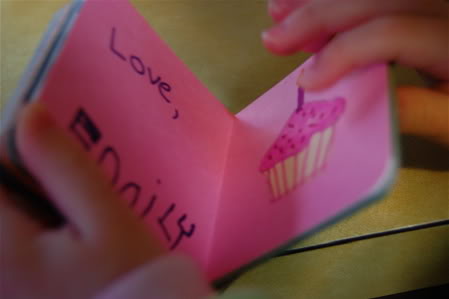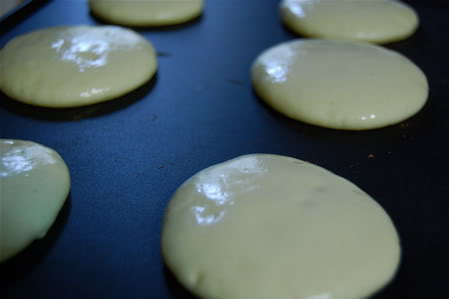 We all enjoyed a family breakfast of pancakes before Mark went off to work this morning, and later there will be some brownie bites to bake.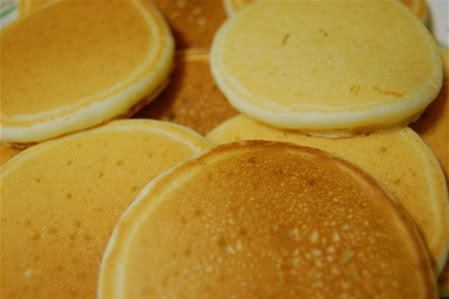 Yummy!