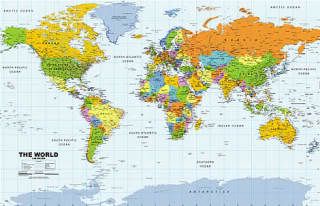 One of the most effective ways to enhance your child's brain development is by introducing a foreign language.  The younger your child is, the easier it will be to learn a foreign language.  Even if your child cannot speak in a foreign language just yet, simply exposing him or her to the sounds of a different language will make it easier for your child to speak without a foreign acccent.  Private lessons can be expensive, so here are some free or low-cost ideas to introduce your child to the world of languages.
Books, CDs or DVDs — Your local library can be a great resource for learning a foreign language at any age, and may even have material geared specifically for children.  Talk to your librarian about books, audio CDs or DVDs you can borrow for free.
Try Muzzy — Muzzy is produced by the BBC and is an award-winning course for children.  It is available in several languages including Spanish, French, Chinese, German and more!  You can sign up here to try Muzzy in your home for free for 30 days.
BBC Languages — Another terrific resource, BBC Languages is available online for free.  It includes useful phrases, quizzes, videos, and audio files.   
Television — If you have cable, browse your line up to see if any foreign language channels are included.  These may feature children's programming such as Plaza Sesamo (The Spanish version of Sesame Street.)  Set your VCR or DVR to record these programs so your child can watch them whenever your busy schedule will allow.
Free Online Courses — Word2Word.com provides a list of free online language courses for several different languages.
Book Sales at Libraries or Churches — Here you may find inexpensive language workbooks, audio CDs, textbooks, or movies.