This Groundhog Day craft for kids is simple for them to make, and uses supplies you probably already have on-hand. Perfect for some last-minute fun to celebrate Groundhog Day! My kids enjoyed using a flashlight with these brown bag puppets to recreate the scene as Punxutawney saw his shadow to predict 6 more weeks of Winter. (6 more weeks?? Ack!) Here's how to make some adorable groundhog puppets of your own!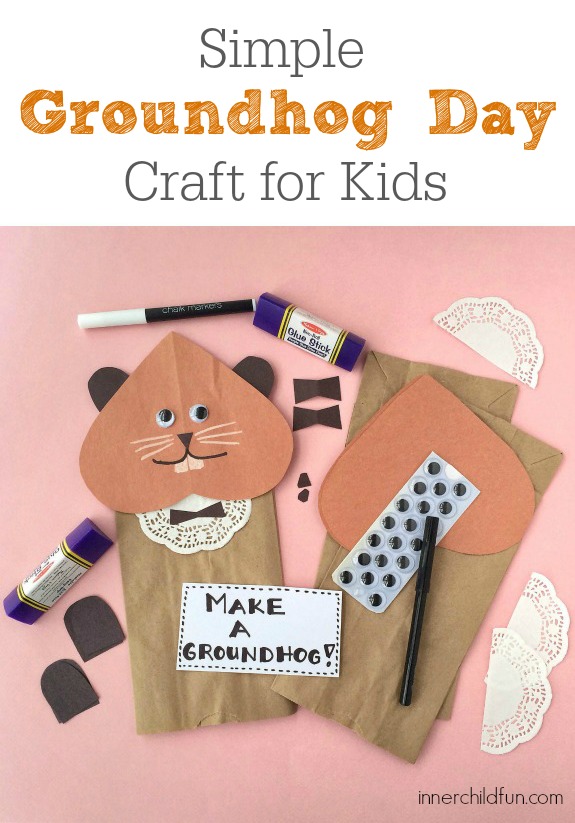 To make a groundhog puppet of your own, you will need:
Disclosure: We are a participant in the Amazon Services LLC Associates Program, an affiliate advertising program designed to provide a means for us to earn fees by linking to Amazon.com and affiliated sites.
Step 1:
Cut out the shapes from construction paper. A brown heart (upside down) works well for the groundhog's face). Cut out ears, bow ties, and a nose from black construction paper.
Step 2:
Invite your kids over to make a groundhog puppet! Start by gluing on the nose to the face. Use a black marker to draw a mouth. Use a white chalk marker to draw whiskers and teeth. Add the googly eyes. Glue the face to the paper bag, and add the ears. Draw facial expressions, if desired….hee hee!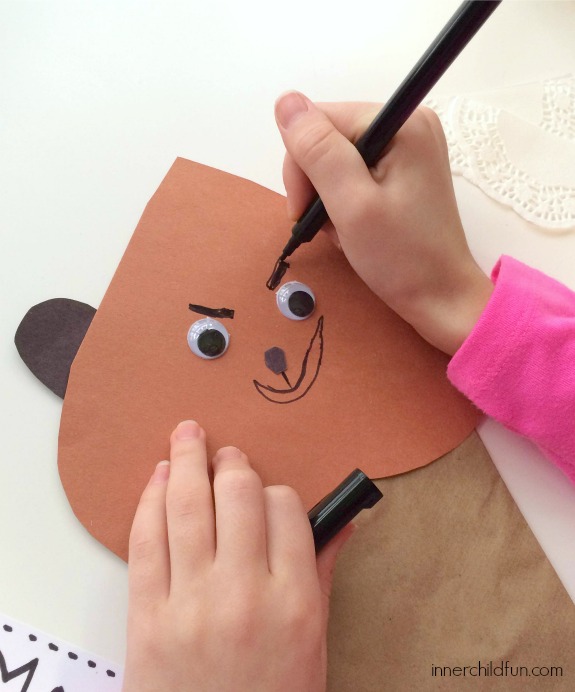 Step 3:
Cut a mini doily in half to form the shirt collar. Glue the shirt collar to the paper bag and use glue to attach the paper bow tie for a nice finishing touch!
Step 4:
Use a flashlight to re-create Punxutawney Phil seeing his shadow (or not) during Groundhog Day as a puppet show!
Have fun!!
Get Your Free Printable: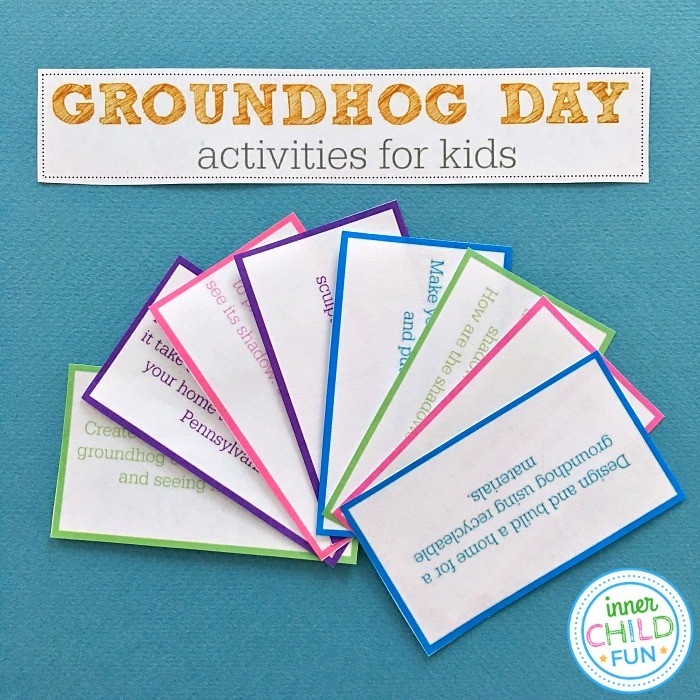 These Groundhog Day activities for kids are a great way to learn more about groundhogs, shadows, and more! Many of these activities include elements of science, engineering, math, and art. My kids enjoyed creating their own flip book animations, and designing homes for groundhogs using recycled materials.
Get the Free Printable Groundhog Day Activity Cards Here
More Puppet Activities for Kids:
Disclosure: This post contains affiliate links. Thank you for supporting us!