To continue with our Kids' Culinary Passport journey to Japan, my kids really loved making these pretty paper lanterns! Paper lanterns are often associated with festivals, and they are very common in both China and Japan. I love how festive these paper lanterns look hanging from the ceiling in our craft room, and they can be made at a moment's notice using common household items you probably have on-hand. This is such a great project for kids who are starting to master the use of scissors!
Want to make some paper lanterns of your own? Here's a simple step by step guide: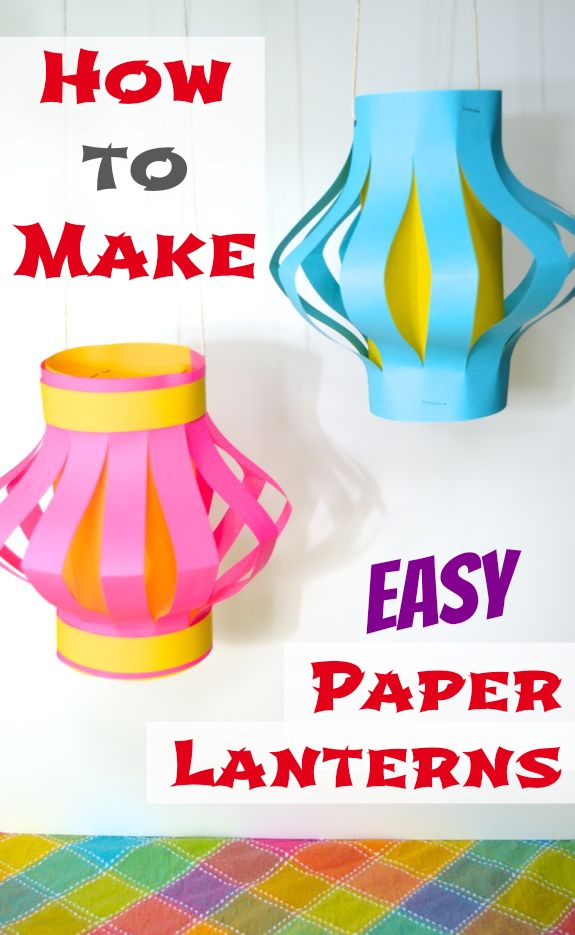 To make paper lanterns, you will need two sheets of colored paper, scissors, pencil, and stapler. Begin by cutting two strips down the long side of one of the sheets, and set them aside.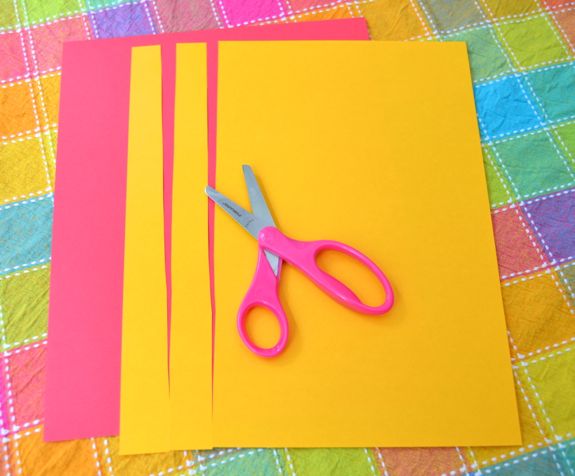 Next, fold the second sheet of paper in half to form a long and skinny rectangle, as shown.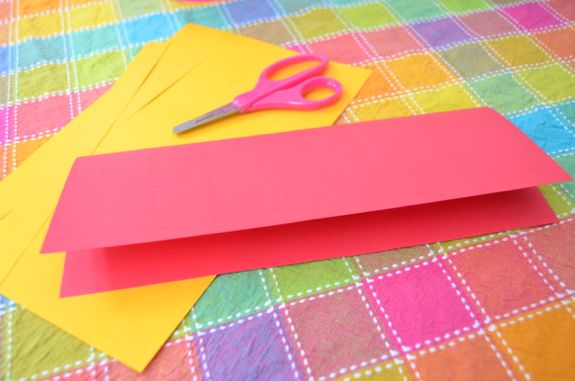 Draw pencil marks as a guide as shown, and invite the kiddos over to cut along the lines with scissors. Be sure not to cut all the way to the edge of the paper, leave about an inch at the end.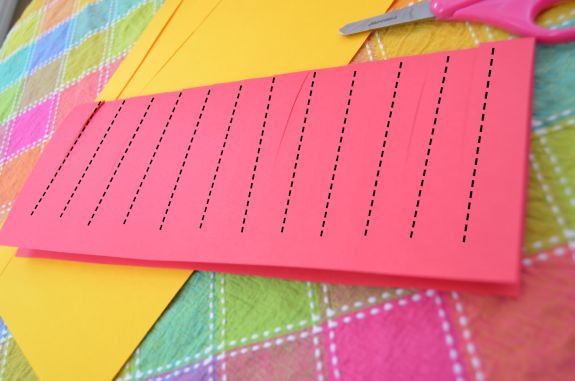 Open it up, and roll it to connect both of the ends. Staple into place as shown.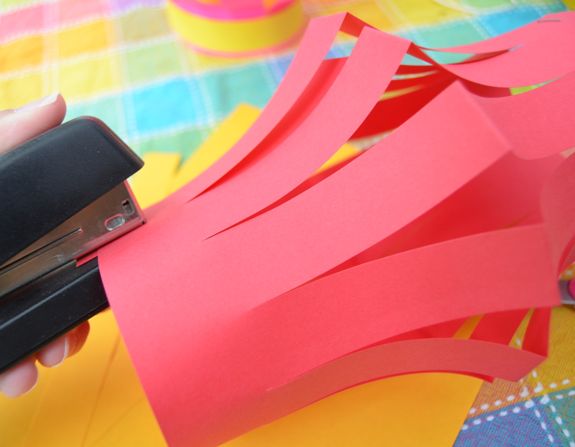 Roll up the first sheet of paper and insert it into the lantern. Staple it into place. Use the strips of paper you first cut off to decorate your lanterns, if desired.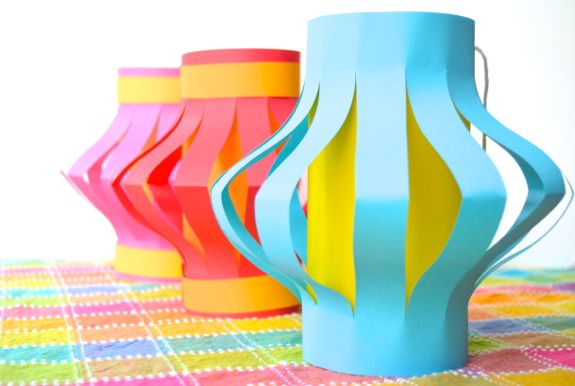 Hang your paper lanterns from the ceiling, or place them on the table for a colorful and festive center piece!
---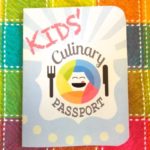 This post is part of our Kids' Culinary Passport series, designed for parents and kids to cook and craft their way around the world together! Every week this month, we'll feature a new country with a recipe and quick craft project. It's FREE, fun, and educational. Share photos of your kids' creations on Instagram using hashtag #KidsCulinaryPassport, or on our Inner Child Food Facebook Page.
Join us, and get your free printable passport with stamps here!